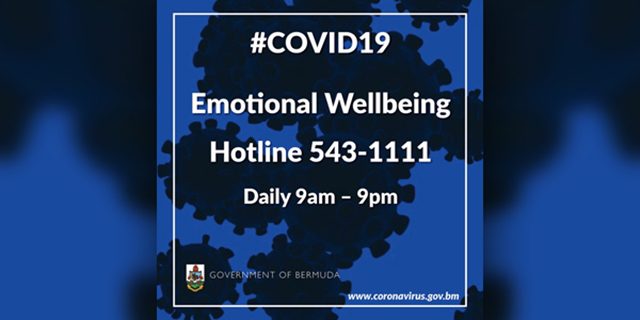 A new hotline has been established to aid people with their mental health during the ongoing Covid-19 pandemic.
Premier David Burt said, "If you need someone to talk to, a new hotline has been created. By dialing 543-1111, you will have access to a qualified, experienced mental health practitioner to talk to if you're feeling anxious, sad, overwhelmed, or stressed.
"This line will be open from 9.00am to 9.00pm, seven days per week. This hotline is available in addition to our existing COVID-19 hotline, where you can continue to get advice to your questions and general concerns.
"The difference is that this new hotline is about helping support our community's emotional well-being as we negotiate the day to day challenges of managing this pandemic.
"The government is grateful for the support of the third sector crisis response effort for coordinating the work and the Bermuda Psychological Association for stepping forward to manage this new hotline."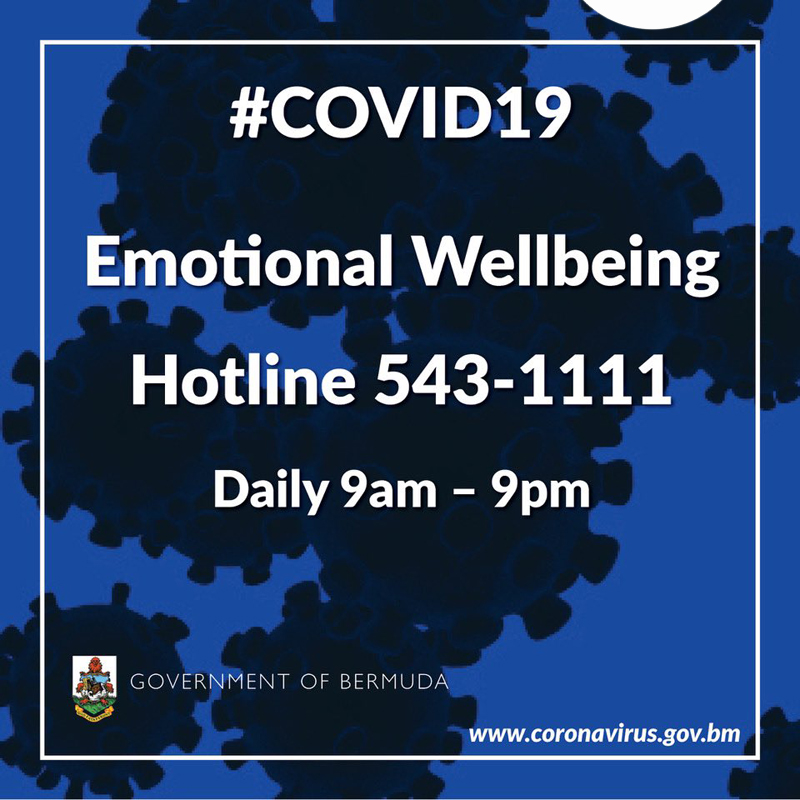 Comments
comments