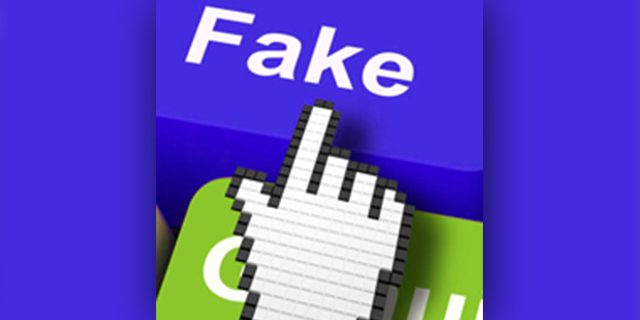 The Ministry of Health has advised that a false email message about Covid-19 Vaccine appointments is circulating.
A Government spokesperson said, "The Ministry of Health advises the public of a false email message regarding Covid-19 Vaccine appointments.
"Please ignore and delete if you have received correspondence entitled New Vaccine Appointment signed by "The Covid-19 Vaccine team," as shown in the image below.
"Any email with the simple title "New Vaccine Appointment" may be part of a phishing scam. Official vaccine appointments are sent from the Bermuda Government, via the email address BermudaCovidVaccine@resqwest.com.
"For more information on avoiding internet scams and identifying fake emails, please visit here."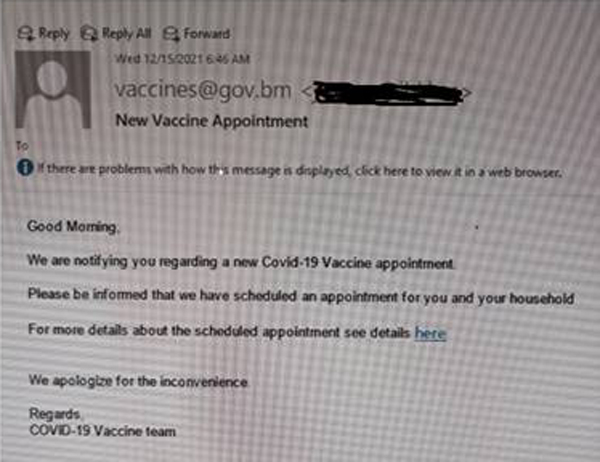 Comments
comments