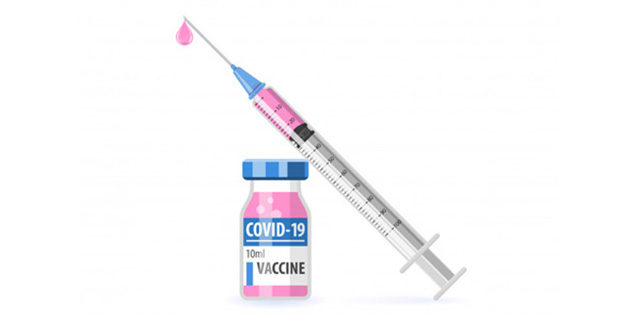 The Ministry of Health announced that "the Bermuda Advisory Committee on Immunization Practices [BACIP] has approved the fourth dose of Covid-19 vaccine for those who had their third dose more than five months ago."
A Government spokesperson said, "The target groups for the fourth dose booster vaccines are persons who have immunosuppressing conditions, persons older than 65 and residents of residential care homes.
"The fourth dose booster will be available by appointment at Pier 6 from March 24 to March 25, 2022, then walk-ins from Monday, March 28, to March 31, 2022, between 12 noon and 5.30 pm.
"The Department of Health will work with residential care homes to ensure the fourth dose booster is available to that vulnerable residential population.
"The Pier 6 vaccination center will be closed on Saturday, March 26, and as a reminder, the last day to take advantage of free vaccinations at Pier 6 is March 31, 2022."
"Anyone wishing a booster vaccine can book an appointment on www.gov.bm by selecting "Book a Booster Vaccine Appointment." They may also call the Vaccination Hotline at 444-2498 [option #2] or e-mail vaccine@gov.bm."
"I strongly recommend the fourth dose booster as it is highly beneficial for older people and those at higher risk," advised the Chief Medical Officer, Dr Ayo Oyinloye. "Data from around the world has shown that a fourth dose booster is safe, and for our vulnerable population, an additional Covid vaccine dose may help boost antibody levels and protect against severe illness. This is particularly important as other public health measures are being relaxed. If you have questions about the vaccine or have not been vaccinated, speak to your doctor."
Minister of Health, Kim Wilson said, "We are in the last week of our free mass vaccination programme, and I am pleased that the fourth dose booster is available to those who need it. I strongly urge everyone eligible for the fourth dose booster to please get it as soon as possible.
"Bermuda, please remember that we are our brother's keeper, and we must act responsibly to help stop the spread of this virus. Continue to adhere to the public health guidelines. Wear a mask, practice good hand hygiene, maintain physical distance and have proper ventilation indoors."
Comments
comments