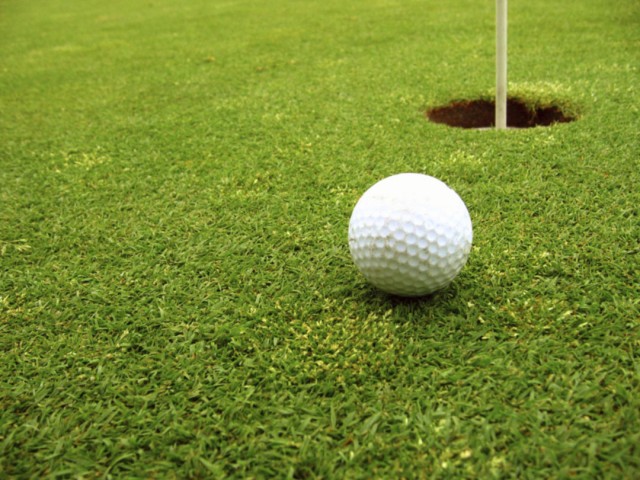 A Twitter account that appears to belong to golfer Charlie Beljan has deleted a tweet which insulted Bermuda after he was completely ratioed — a term used for tweets that receive an extremely negative response — with the tweet being hammered by numerous Bermudians as well as some of the worldwide golfing community.
There was a swift reaction from 'Bermuda Twitter' with almost universal condemnation coming from residents who objected to his statement, with the tweet receiving a deluge of responses.
"Glad to hear it. We don't want people like you here," said one response, while another said, "To call a whole nation derogatory names because of their public health policies is shameful."
Some of the international golfing community also responded, with one person saying, "If you think getting an FDA approved vaccine means you're bowing to Nazis, you've got some serious issues. I bet the event is really gonna miss the 2000+ ranked player in the world."
"A potential war with Bermuda looms over this international incident…ready the Navy!!! Buy war bonds," said another response.
A screenshot of the now deleted Tweet is below, with Bernews having covered up what was a profane word. The tweet is not accurate, as in addition to Covid not being a 'hoax', our policies do actually allow unvaccinated visitors to travel here, however they have to take tests and quarantine for 14 days.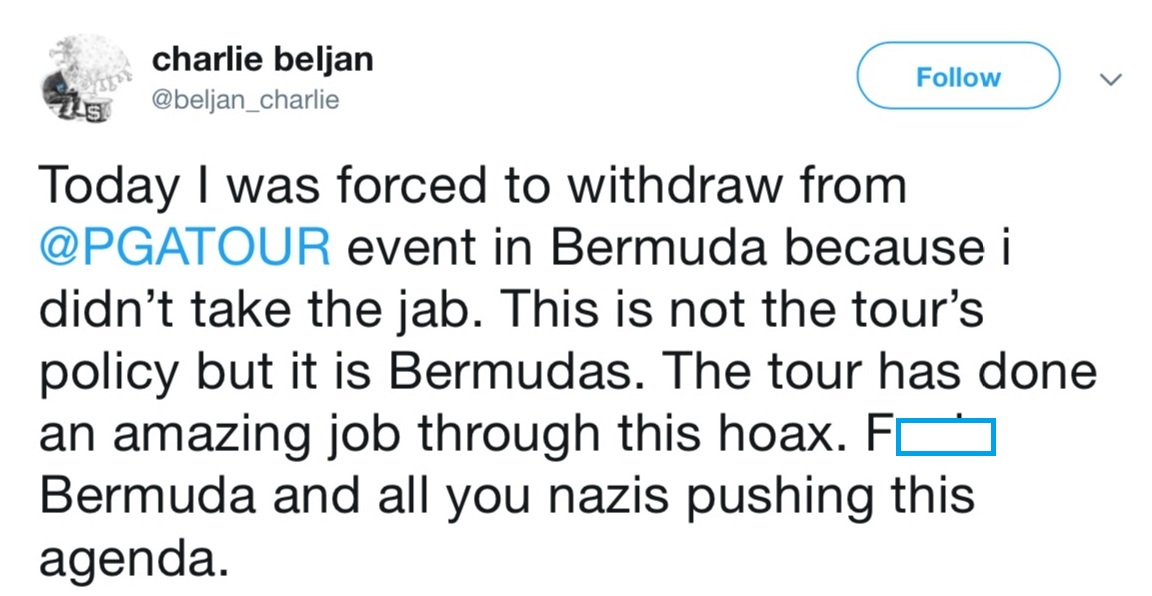 Comments
comments