As the coronavirus pandemic continues, the Bermuda Government is requiring people who enter the island to self-quarantine for 14 days to help limit any possible spread, with a guidance document providing tips for measures to take during quarantine.
In answering the question "What can I do while I am quarantined," the document states: "Depending on the nature of your work, you may work from home. You can be in contact with your office and colleagues by phone calls, email, video conferencing and other online channels.
"You can go outside your house and sit outside, if there are no other people in the immediate area. You must be one meter [three feet] from others. If you need support like getting groceries or buying necessary items and supplies, contact a trusted family member or friend and arrange with them to get the items you need. They must leave the items in a secure location at your home – outside the door. The person must not enter your house. You must not touch that person and you must stay one meter or three feet from that person.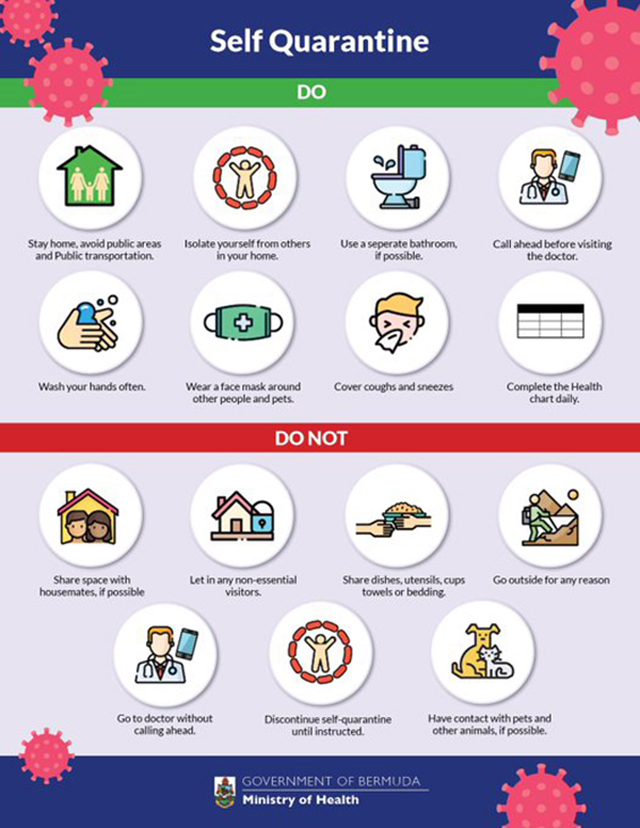 The full Self-Quarantine Guidance follows below [PDF here]
Comments
comments