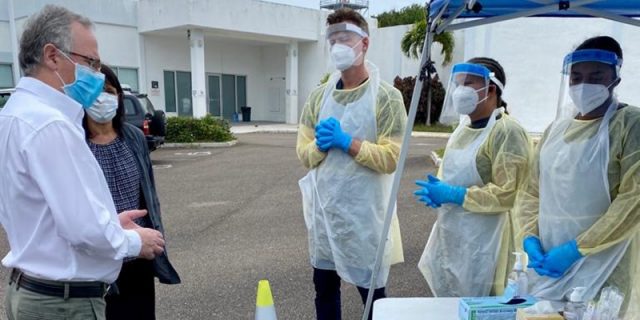 Yesterday, Governor John Rankin and Deputy Governor Alison Crocket visited the newly launched testing centre for essential workers at Southside, St David's.
While there they observed the process – while maintaining social distancing – and thanked all of the staff for their critical work.
Governor Rankin said, "I visited the testing centre in St. David's to meet members of the team who are carrying out testing for essential staff on the island.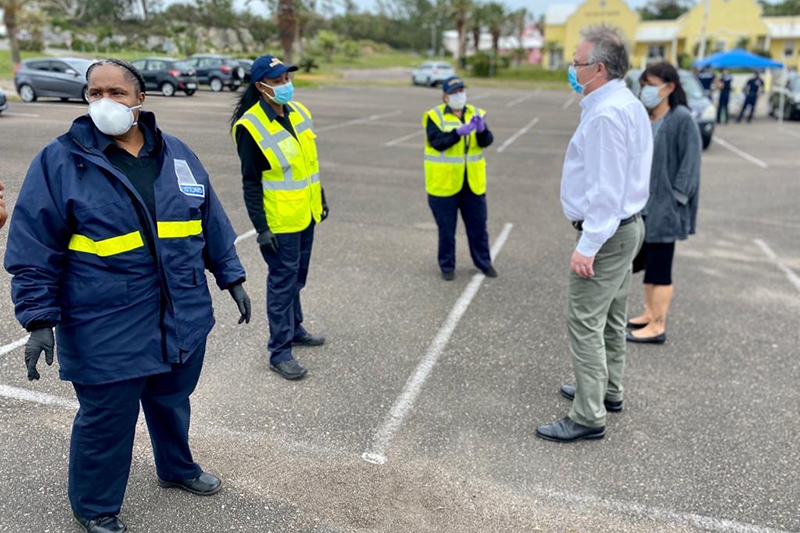 "I met medical staff, nursing students from the Bermuda College, and others studying overseas who have come together to work there. Colleagues from across the services in Bermuda are also helping to make sure that people can get tested and that they can stay safe while doing so.
"I am hugely grateful to all of them for their volunteering at this time in tackling COVID-19 on the island and helping to keep us as safe as possible."
Comments
comments