Earlier today Premier David Burt met with individuals from across Government to "ensure that Bermuda is committing the full force of its resources to safeguard Bermuda from Covid-19 and also is prepared for the eventuality of an outbreak."
A Government spokesperson said, "Topics discussed included the acquisition of additional personal protective equipment for front-line personnel and residents, the quarantining and handling of infectious individuals, travel restrictions, improving signage at the airport for arriving travelers, increased public communications regarding Covid-19, the procurement of tests for Covid-19 and the improvement of local testing equipment.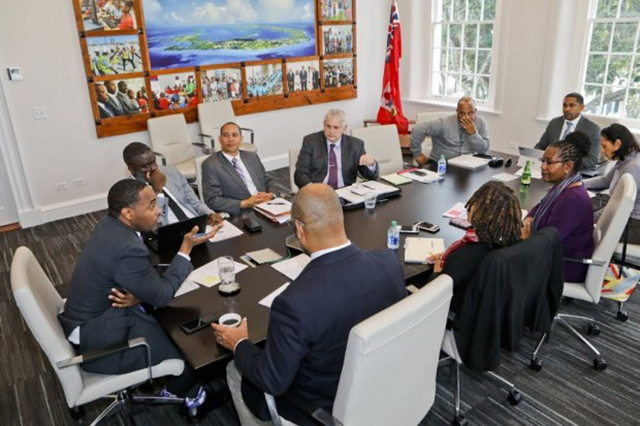 "Premier Burt also ran through various possible scenarios with those in attendance to ensure plans were securely in place to handle any eventuality.
"The meeting had several positive, tangible outcomes which included the movement of individuals into the Ministry of Health from elsewhere in Government to provide additional manpower, a commitment to daily information-sharing with the public and the decision to procure additional protective resources for our community.
"We want members of the public to know that we are taking this threat extremely seriously," said the Premier. "The protection of the health of our people is of the utmost importance and I want to reassure the public that we will use the full scope of our resources to protect Bermuda's residents."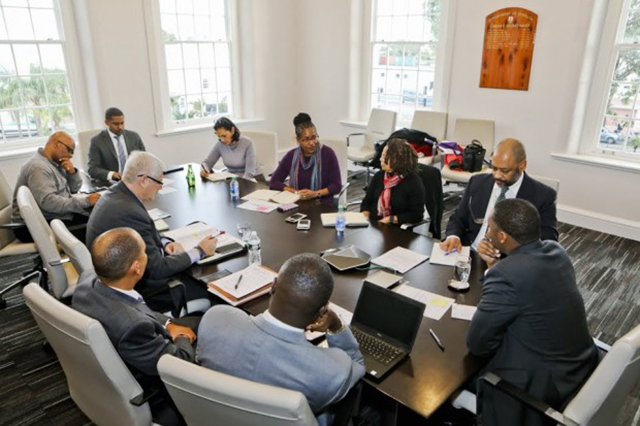 "Also present at the meeting was the Minister of Health the Hon. Kim Wilson JP MP, the Minister of National Security the Hon. Wayne Caines JP MP, Bermuda's Chief Medical Officer Dr. Cheryl Peek-Ball, Permanent Secretary Collin Anderson, Chief Strategy Officer Jennifer Attride-Stirling, Secretary to the Cabinet Marc Telemaque, National Disaster Coordinator Steve Cosham and others.
"The public is reminded they can help prevent the spread of diseases such as the common cold and flu by taking the following actions:
Wash your hands properly with soap and water for at least 20 seconds;
Cover your coughs and sneezes;
Stay home if you are ill; and
Avoid non-essential travel to areas with cases of Covid-19
Comments
comments