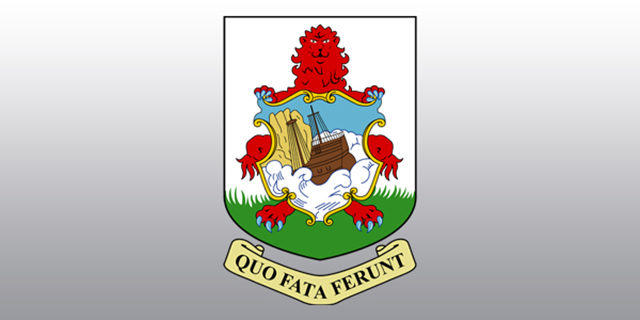 The Cabinet Office provided an update on the "departments and services that are impacted by the current restrictions."
A Cabinet Office spokesperson stated, "Additionally, public officers who can work from home are working from home. The following departments are providing modified services to the general public."
The full advisory provided by the Government this evening is below:
Social Insurance
Office location:  Ground Floor, Government Administration Building
Service impacted:  Reception area cashiers.
Revised service delivery:  19 April, 2021
1.      Benefits will be paid on the normal payment date April 15th 2021, and all new applications received prior to February 28th 2021 will also be paid on April 15, 2021
2.      All social insurance contribution payments can be made via HSBC, Butterfield and Clarien Banks online bill pay platform
3.      A drop box will be available in the Government Administration Building foyer.
For more information:
Email: socialinsurance@gov.bm
For billing enquiries email: SIContributions@gov.bm
For benefit enquiries email: SIBenefits@gov.bm or phone 297-7703
For Compliance matters email: SICompliance@gov.bm or phone 297-7718
Website link for more information:  here
Ministry of Health
Call centre:
Operating hours have changed to 9am – 8pm.
For more information:
Phone number: 444-2498
Email: coronavirus@gov.bm
Ministry of Health Headquarters
There is limited walk-in service.
For more information:
Phone number: 278-4900
Email: moh@gov.bm
Health Insurance Department
The office is closed to the public, there will be no in-person services and there may be delayed response times. Payments can be made online or by phone. Cash payments cannot be accepted at this time.
For more information:
Phone number: 295-9210
Email: HIP@gov.bm
Nurse Case Management
There may be an extended response time for assessments.
Child Health [Hamilton Health Center, 67 Victoria Street, Hamilton]
Health visitor service and child health reception services are limited.  This will result in limited home visits for child health clients, however telephone consultations will continue. The turnaround times for routine requests have increased, for example requests for standard immunization records, may be delayed.
For more information:
Phone number: 278-6460
Email: childhealth@gov.bm
Public Transportation
There is full transportation service with limited capacity on buses and ferries.
Bermuda National Libraries:
Curbside, online and telephone services are available.
For more information:
Phone number: 295-2905 or WhatsApp: 333-8618
Email: Main Library – library@gov.bm
Email: Youth Library – youthlib@gov.bm
Website: www.bnl.bm
Bermuda Archives:
Service is available by appointment only.
For more information:
Phone number: 295-5151 ext. 1737 or 297-7737
Email: archives@gov.bm
Department of Human Resources
Office location: 3rd Floor Ingham & Wilkinson Building, 129 Front Street, Hamilton HM12
Services impacted:
In-person [face-to-face] reception service to receive mail and packages will not be available
Public Service Commission submissions may be delayed
Public Service Commission decisions may be deferred if research of files is required
Delays in processing payments may occur depending on the access and capabilities
For more information:
Email: hr@gov.bm
Phone number: 279-2820
Any other information
Office will reopen on April 12, 2021
Bermuda Housing Corporation located at Seven Arches Building
Support services for annual inspections of Bermuda Housing Corporations' properties will be impacted. Remote meetings with clients will be conducted.
For more information:
Phone number: 295-8623
Email: bdill@bhc.bm
Website:  www.bhc.bm
Works & Engineering
Office location: Post Office Building, 56 Church Street, 3rd floor [office currently closed]
Service impacted:  motor vehicle fleet
Revised service delivery:
[1] Maintenance service delays;
[2] No disbursement of cars from pool;
[3] Quarry gas station closed [Marsh Folly will remain in service]
For more information:
Works & Engineering [Quarry]
Office location: 18 Quarry Road, Hamilton Parish
Service impacted: Stores
Revised service delivery: Closed
For more information:
Works & Engineering
Office location: Post Office Building, 56 Church Street, 3rd floor [office currently closed]
Service impacted:  Water, solid waste, special waste
Revised service delivery: Delays expected
For more information:
Phone number: 278-0570 [water]; 278-0560 [waste]
Parks
Office location: Botanical Gardens, 169 South Rd, Paget [phone contact only]
Service impacted: Events
Revised service delivery:
[1] Delays expected in processing refunds for cancelled events
[2] No processing of special permits
For more information:
Email: caburt@gov.bm
Phone number: 236-5902
Port Royal & Ocean View Golf Courses
Office location: 5 Middle Rd, Southampton / 2 Barkers Hill Rd, Devonshire
Service impacted: Group sizes and available supplies
Revised service delivery: Smaller group sizes, golf cart restrictions, usual supplies not provided [water, rakes, etc.], remote check in [by phone is encouraged]
For more information:
Phone number: 234-0974 / 295-9092
BLDC/WEDCO
Office location: 1 Longfield Rd, St. George's / Dockyard
Service impacted: building maintenance
Revised service delivery: emergency maintenance only for individual units
For more information:
Phone number: 293-5172 / 234-1709
Bermuda Post Office
Office location: BMPC, Mangrove Bay, General Post Office Letter Floor
Service impacted: mail pick up from airport, delays in delivery of mail/parcels to sub offices and mail delivery/parcel pick up for Sandys Parish residents
Revised service delivery: resuming on 8 April
For more information:
Registry General
Certificates
Customers urgently requiring birth, domestic partnership, marriage, and/or death certificates may email their request using the following email addresses [please select that which applies]:-
rgbirths@gov.bm
rgdomesticpartnerships@gov.bm
rgmarriages@gov.bm
rgdeaths@gov.bm
Marriages
The Registry General will facilitate scheduled Civil Ceremonies. Couples and no more than eight guests must strictly adhere to COVID-19 regulations. Queries can be sent to: rgmarriages@gov.bm.
Charities
Temporary fundraising licence
Privately funded charities
Charities wishing to submit annual reports may do so by sending statutory documents and proof of payment to charityinfo@gov.bm.
Persons interested in making an application for a Temporary Fundraising Licence may submit their request on the required form to charityinfo@gov.bm.
Applications for Privately Funded Charity exemption may be submitted on the required form to charitabletrustinfo@gov.bm.
The Charity Register can be viewed on the Official Gazette.
Intellectual Property Registration
Intellectual Property Agents and customers wishing to submit registration applications or submit any other documents for Intellectual Property matters may do so by sending an email to:  rgintellectualproperty@gov.bm. Customers urgently requiring IP certificates or notices may submit their request by email and arrange an appointment for curbside collection.
.BM Domain Name Registration
Customers needing to register a .BM domain name must first conduct a search on  www.bermudanic.bm to ensure that the domain name of interest is available.
Existing customers can email dnsmanager@gov.bm or call 297-7708 for assistance.
Professional registration
Marriage Officers, Trade Unions, Architects, Engineers, and/or Surveyors may email their re-registration via rgprofessionalregistration@gov.bm  or here.
Searches
Annual Ticket Holders and the general public may email rgprofessionalregistration@gov.bm to schedule an appointment.
Electronic funds transfer information
Funds may be remitted to the Registry General via Electronic Funds Transfer [direct deposit], from the following local banks:
Butterfield
HSBC
Contacts
For matters that are time-sensitive and/or of high importance, please contact:
Registrar General
Aubrey Pennyman
apennyman@gov.bm
297-7662
Assistant Registrar General
Denise N. Carey
dncarey@gov.bm
297-7705
Manager – Vital & General Registration
Melody Parris
mparris@gov.bm
297-7976
Legal & Compliance Officer / Charities
Marvin Hanna
mhanna@gov.bm
297-7639
Trademark Examiner [Supervisor]
Sheryll Kelly
skelly@gov.bm
297-7544
Domain Name Officer
Chequila Chase
ctchase@gov.bm
297-7826
Land Title and Registration [LTRO]:
The LTRO will remain open for business albeit with a smaller skeleton staff within the office.
Documents may be delivered to the LTRO but by appointment only until further notice.
The main number to call is 294-9266
All search rooms remain fully open, but searches will be by appointment only until further notice, send email to landtitleregistryoffice@gov.bm
All voluntary registration applications directly from members of the public have been suspended until further notice.
All face to face meetings [with members of the public and all stakeholders including attorneys] have been suspended until further notice
For Consumer Affairs:
All rental inspections are suspended.
There are no walk-in or in-house meetings.
All forms and information can be accessed via the Government Portal under Consumer Affairs.
Members of the public who do not have internet access can pick up a form for rent increases, debt collection licensing application and leases guidelines from the foyer outside the office.
General inquiries and forms can be submitted to consumers@gov.bm or placed into the dropbox outside of the office.
For more information
Consumer Affairs –  297-7627
Rent Control – 297-7700
Planning:
The department is closed to walk-in queries. For assistance phone: 297-7756
Building and electrical inspection requests should continue using the code-a-phone: 297-7828
Officers can be contacted via email and via virtual meetings.
For general enquiries – email planningfrontdesk@gov.bm
Website: www.planning.gov.bm
The Department's system: here
For inquiries on how to use the online system, please contact our Information Systems Officer, Ms. Mandy Shailer csshelp@gov.bm
The spokesperson reiterated, "The Cabinet Office will not share information about any department that may or may not be in quarantine nor provide information about any public officer who may or may not be confirmed positive for the coronavirus."
Comments
comments