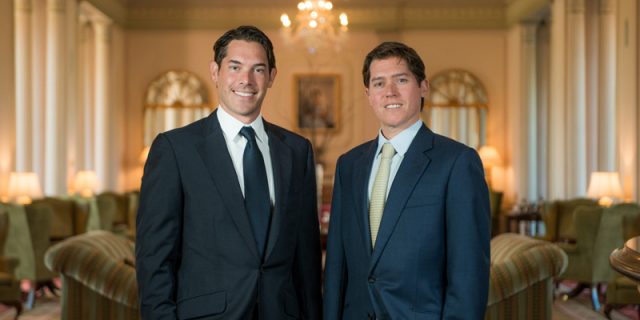 Following the Bermuda Cancer and Health Centre's recent appeal in the wake of the Covid-19 pandemic, the Green family has made a donation of $50,000 to the organisation.
"The Centre has found itself under financial strain in recent months as a result of steps taken to ensure patient safety and has launched an appeal to raise $200,000 to cover its costs," a spokesperson said.
"During the shelter in place, the Centre suspended all screening services in order to implement patient and staff safety initiatives but this resulted in a funding shortfall. Additionally, the cost of purchasing personal protective equipment has quickly mounted up and is expected to reach $50,000 by the end of the year.
"All of these factors have been compounded by the organisation's inability to host its usually lucrative fundraisers, including the Relay for Life event, which help the organisation to provide accessible care for all. The Centre is estimated to have subsidised more than $2 million of treatment, screening and care for locals."
Lynne Woolridge, Chief Executive Officer of the Bermuda Cancer and Health Centre, said: "We are grateful for the continued support from the Green Family over the past decade, and we particularly appreciate it during this, our 75th year of operation, in our time of need. This donation addresses our immediate concerns and will go a long way toward ensuring our longer-term sustainability."
Alexander Green said: "The Bermuda Cancer and Health Centre provides a crucial service to many Bermudians at the time of their greatest need, allowing them to receive care on island rather than having to travel overseas. We are very pleased to be able to help them in their mission and we urge other members of the community to support them too, in whatever way they can."
Comments
comments