Harry's Restaurant at the Waterfront is offering takeaway and curbside collection from 12.00pm to 8.00pm from Monday to Saturday in order to help avoid the spread of Covid-19.
Visit www.harrys.bm for the takeaway menu or call 292-5533 to place an order.
The restaurant can also be reached via WhatsApp at 441-538-0709 and by email at harrysreservations@thewaterfront.bm.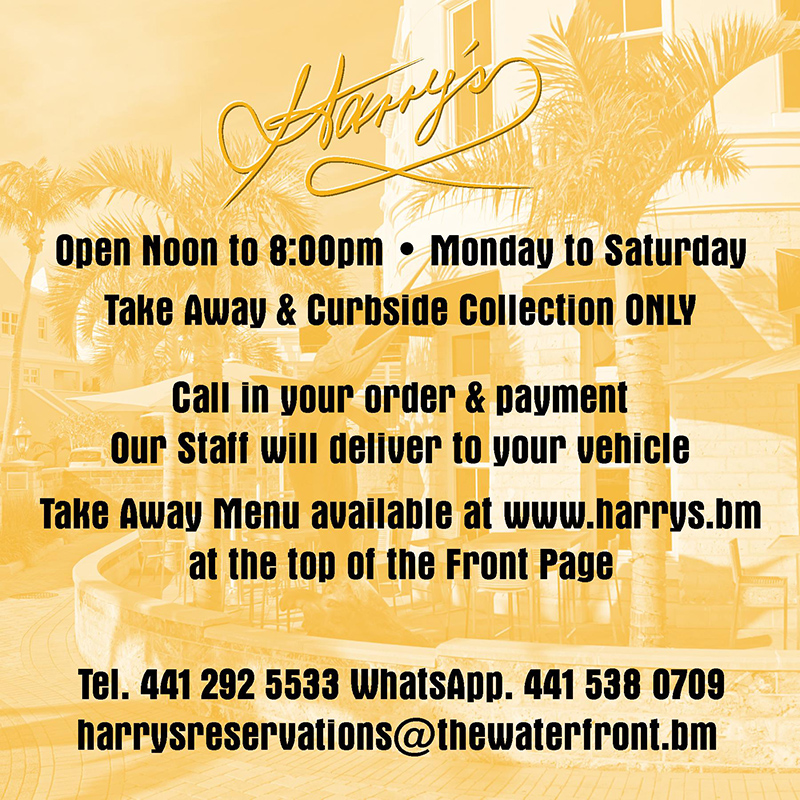 Comments
comments