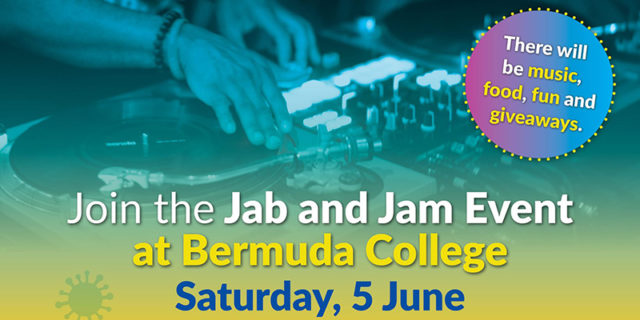 The Vaccination Centre at the Bermuda College will be holding a "Jab And Jam" event tomorrow [June 5], with " music, food, fun, and lots of giveaways."
The Bermuda Government posted the graphic below online, saying: "Since the mobile vaccination programme began on April 27, a total of 2,665 vaccines have been given as of June 3. About 70% of injections were administered to people receiving their first dose.
"The Bermuda College Vaccination Centre, is open Monday – Friday [from now until 8 June] from 9am – 1pm.
"The Bermuda College Vaccination Centre is also holding a Jab, and Jam event on Saturday 5 June from 10am – 6pm, – there will be music, food, fun, and lots of giveaways. We encourage anyone who wants to get vaccinated to attend this event at the Bermuda College this Saturday."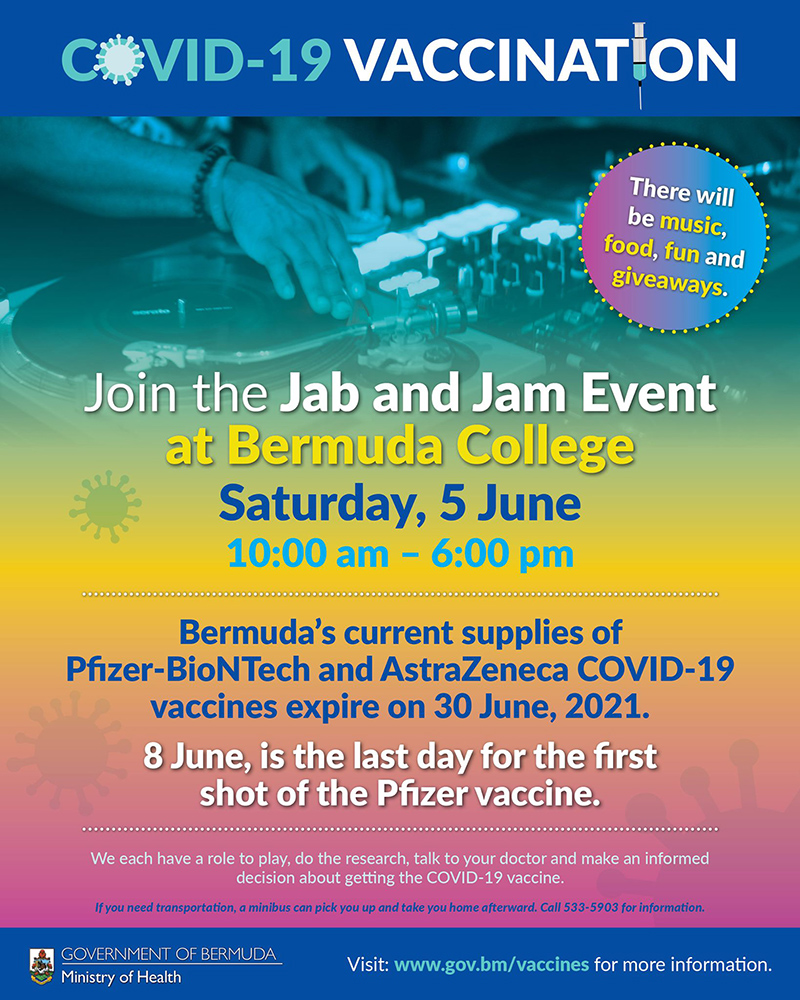 Comments
comments