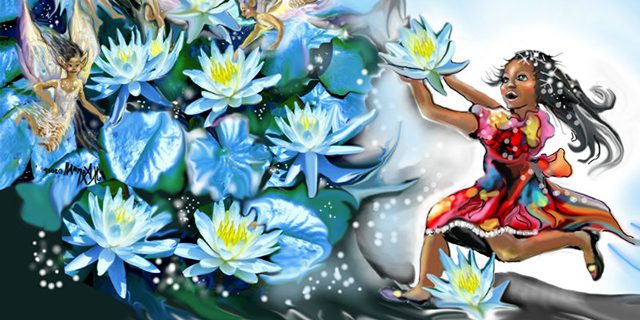 A new book relating to Bermuda's children and the Covid-19 pandemic entitled Dear God, Save the Children. We Are the Future by author and artist Joan K. Aspinall will be launched tomorrow [Oct 23] at the Bermuda Society of Art's opening of their Life Cycles exhibition at City Hall, with 30 percent of all book sales to be donated to charity.
A spokesperson said, "Well-known publisher, educator, and writer Dale Butler – who composed the book's foreword – will be joining Joan to greet the public.
"Raising her banner once again to assist others through her creativity, Joan is offering Dear God to groups and organizations who are providing meals and food to needy families during this pressing time and is donating 30% of all book sales to help their causes.
"To date, the Christ Church Warwick Meal Program, the St. Vincent de Paul Society and their Loaves and Fishes program at St. Theresa's, the Habitat for Humanity Re-Store in Hamilton, and the BSOA are participating.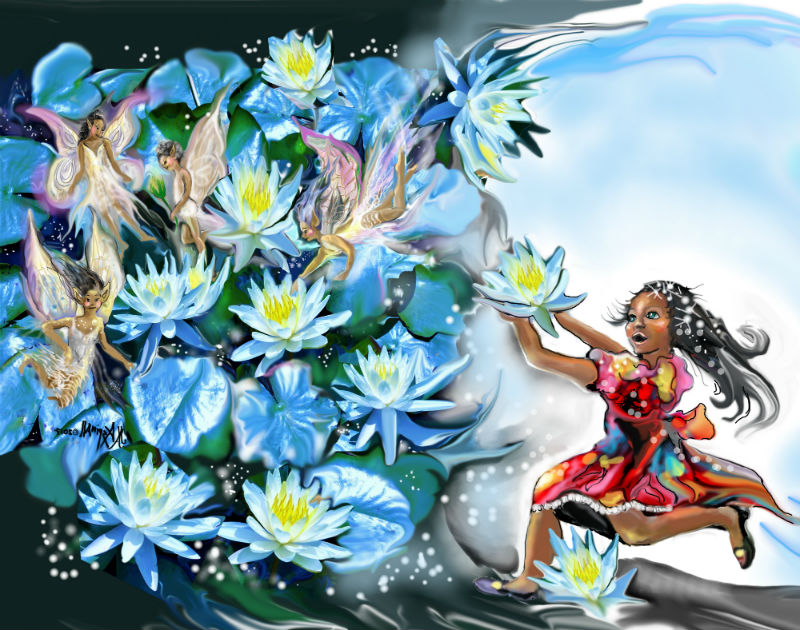 "Plus, the project is open to all groups, schools, and PTAs to use as fundraisers for special projects enhancing the lives of our children. Each participating group is responsible to promote the project among their own supporters/congregations so there is no confusion over distribution of funds.
"Joan said she was inspired to write the book upon completing a series of articles based on a creative person's experience during the lockdown for the Bermuda National Museum in April."
Ms. Aspinall said, "This should be more than one person putting their perspective on paper. This should be a book that can live forever in the hearts of the children and parents of the now and in the future."
The spokesperson said, "Pulling out her art from her collected resources for other books, she soon compiled a collection of mesmerizing children who represent all the vivid races and colours of Bermuda.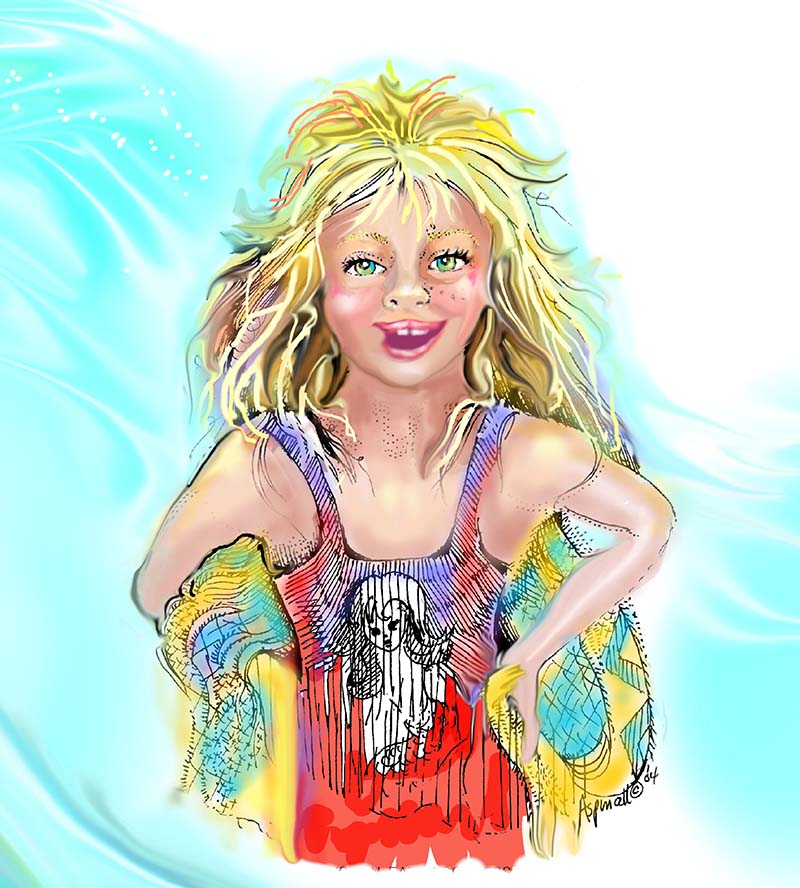 "Under Joan's artistic eye, they come to life, they breathe and talk like children and capture our hearts in their appeals to God, telling Him what they want to be when they grow up and ask Him to save them from COVID-19.
"When the news in August confirmed that children throughout the world were being infected, she knew she was on the right track. By then Dear God was finished, ready for printing, and almost immortalized in the foreword by Dale Butler.
"Joan uses the service of ProServe to print her publications in Bermuda as they have given her the opportunity of putting her out-of-stock titles back into print through small runs. She states that she also felt an inner determination that Dear God should go on the international market as a print-on-demand publication, for it is a book that would make Bermuda proud.
"A recognized Bermudian author, Writers Digest judged Joan's art, cover, and story in her title The Tree Frog and Poinsettia as 'outstanding,' the highest recognition to an independent author.
"In 2019, the Atlantic Publishing Company awarded Joan the Crystal Butterfly Award for outstanding Bermuda Literary works. Her books burst with the colours and vibrancy of Bermuda, and Dear God will be an edition to cherish in the future. Dale Butler's descriptions in his foreword of the book reveal the true heart of the publication and open the door to its participants.
"Joan is not a newcomer to raising funds for needy causes. She has used her art periodically over the years, earning money to help those suffering under worldwide tragedies. After 911, a friend, Norma Nottingham, sold Joan's art prints and personally delivered $850 to the Fireman's Association in New York City.
"Recently, Joan and Jeannine Smith sold Joan's art in the Washington Mall to help the Alpha Center for Special Needs Children in Dominica, Jeannine's hurricane-ravished homeland. The total of Joan's art sales amounted to EC $8,044.50, which was acknowledged as a great help to their re-building.
"And, not forgetting Bermuda, Joan has donated hundreds upon hundreds of her books to our schools and children in the past."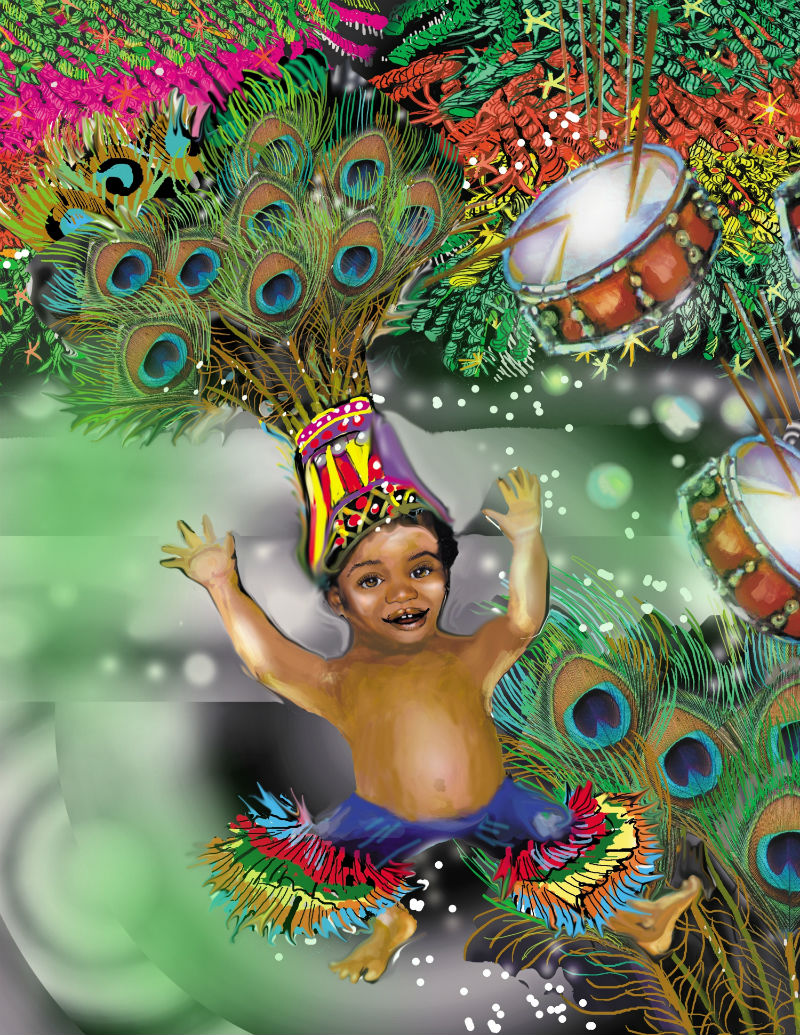 The spokesperson said, "As Joan stated, the book is a wonderful Christmas present as it is accompanied by a complimentary t-shirt [as long as supplies last] suitable for children."
Ms. Aspinall said, "When the t-shirts run out, I can give away some of my art prints we salvaged when Hurricane Humberto destroyed our factory last year. That will be a great present for everyone purchasing a book."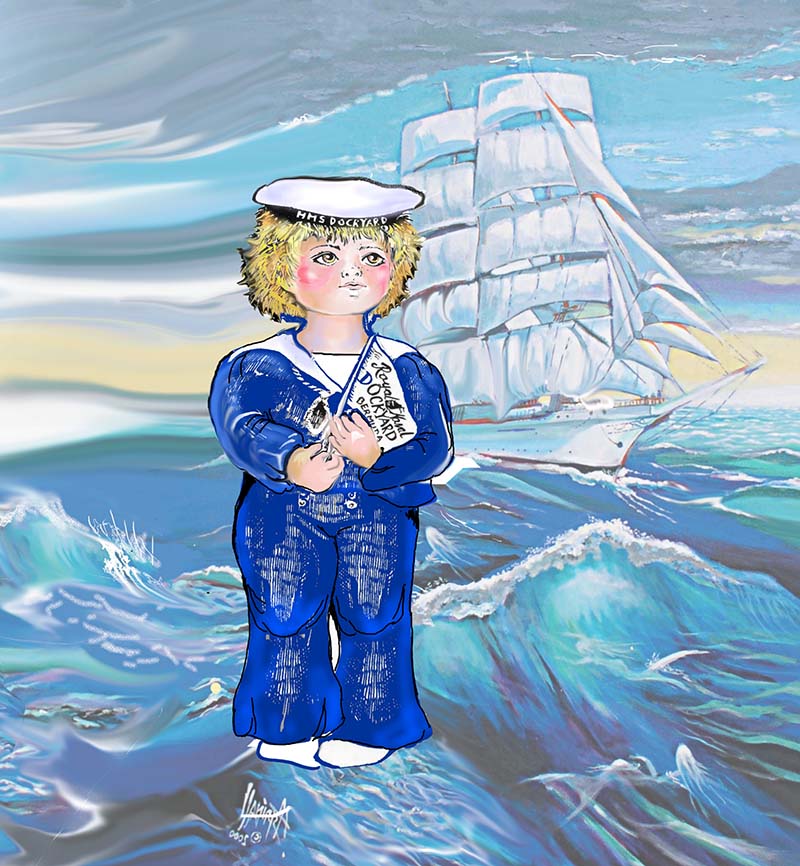 Comments
comments