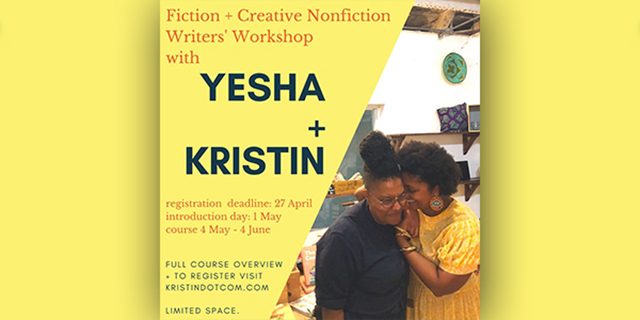 In an effort to help people develop their writing skills during the ongoing lockdown due to the Covid-19 pandemic, two Bermudians are offering a month-long online writers' workshop beginning on May 4.
A spokesperson said, "Two Bermudian creatives, Kristin White and Yesha Townsend, have teamed up to offer an online writers' workshop for those that may be looking to develop their writing skills during the global lockdown.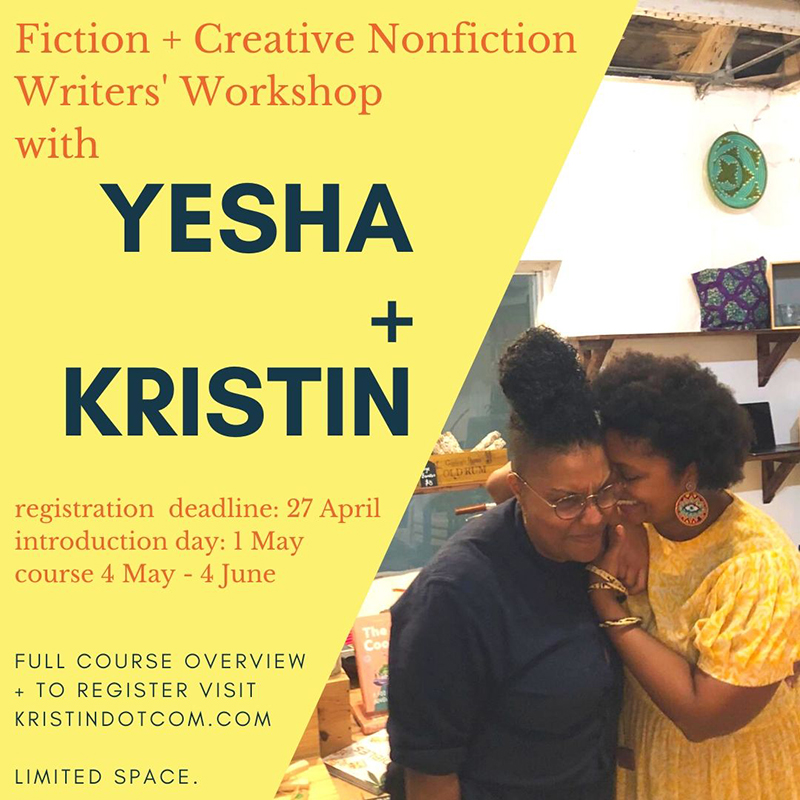 "Yesha Townsend is currently in London, where she has just finished her Masters' Degree in Creative Writing from Goldsmith's University. Many will know Yesha as a poet – she was the director of Chewstick's youth poetry programme and hosted numerous poetry events featuring local and international writers.
"She is also a fiction and creative non-fiction writer. Yesha's storytelling ability was featured at TedX Bermuda in 2015 and she performed at the Women of the World Poetry Slam in Brooklyn in 2016.
"She has been featured in local creative non-fiction and poetry anthologies."
Ms. Townsend said, "I've been writing poems seriously for about twenty years, of course, I didn't call them that at first. They were raps. I was sure that they stood on their own and didn't cross into any genre boundaries.
"It was only when I actually started calling my raps poems that I realized how indifferent they were, and how imposed our genre limitations can be on our work. I specialize in fiction now [seriously, how did I end up here?] and poetry, and lyric essays. I love dissection form and genre and style, as the things that define and direct writing.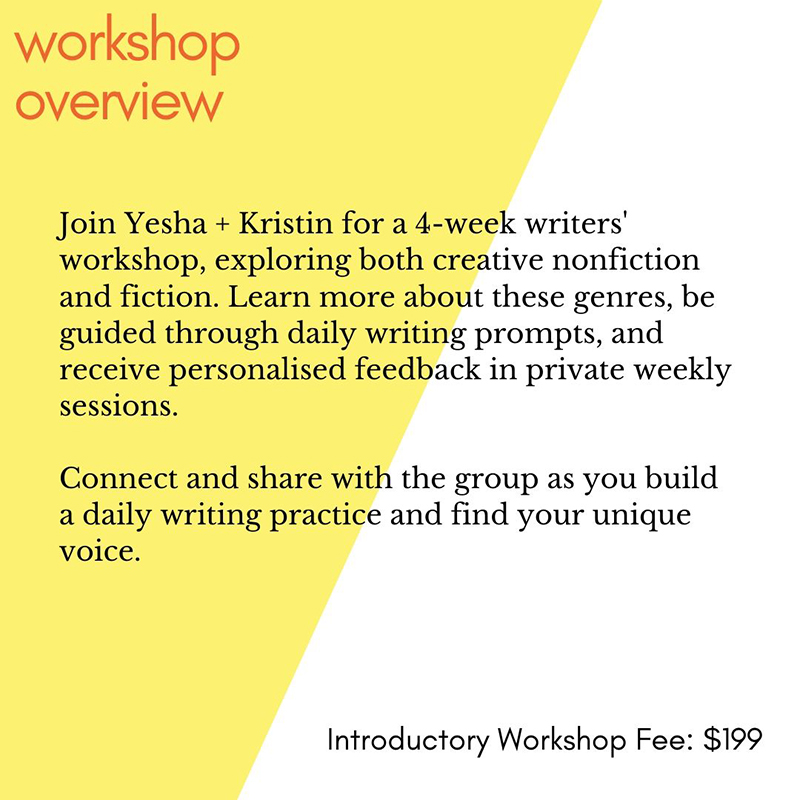 "I am moved most by language and the work that syntax and careful consideration of words. Writing is a world within worlds; it amazes me every day."
The spokesperson said, "Kristin White is a St. George's based entrepreneur whose retail store and tour company, Long Story Short., has been featured in numerous international publications.
"Her writing has been featured by local and international publications, with her most recent feature in Elle Canada magazine in April 2020. Kristin's website, kristindotcom.com, was selected as the Best Bermuda Blog in 2018."
Ms. White said, "I write creative non-fiction – essays, memoir, and poetry – but dabble in fiction as well, especially when Yesha and I write together. We were recently chatting about being more consistent and disciplined during the quarantine, which many creatives are finding difficult, and this grew to a larger conversation about hosting a writer's workshop.
"Our writing and coaching styles complement each other, and like so many others, we are looking for ways to earn income, so it made sense to dig deeper into the idea. I'm very excited about what we've created, and am pleased that our class is already half-full."
The spokesperson said, "The duo was excited to note that a sponsor provided funding for two people to attend the four-week course half-price, and they are especially looking to support someone whose income has been impacted by the coronavirus.
"The course registration deadline is April 27 and then the programme, which includes daily writing prompts, video instruction, group sharing, and personalised feedback, begins on May 4.
"Find out more about the course, and how to apply for the sponsored spaces, here or by emailing hiya@kristindotcom.com."
Comments
comments