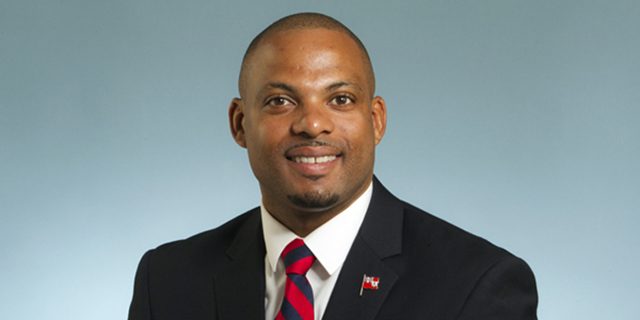 "As the Minister responsible for the Department of Financial assistance, it is my plea to landlords to assist as best you can to be fair and help those in need of support," Minister of Labour Jason Hayward said, with the Minister also asking Financial Assistance clients to "follow the rules" and "act responsibly."
Minister Hayward said, "The Covid-19 Pandemic continues to negatively impact government resources and those most in need of assistance. As a reminder, the Department of Financial Assistance provides services 'to assist vulnerable Bermudians with maintaining a minimum standard of living during challenging economic times.'
"In recent days, the Ministry of Labour has faced growing concern in respect to complaints that appear to suggest that Landlords are:
Not willing to rent their dwellings to Financial Assistance clients; and
Evicting clients, leaving them with no viable option for shelter, essentially leaving them homeless.
"While we understand Landlords are not immune to the financial challenges caused by this pandemic, we ask that they consider the present crisis and the limited housing options available for many individuals and families. In most cases, individuals are being displaced because of their financial challenges, brought about through no fault of their own.
"The lack of employment opportunities, a direct result of Covid-19, continues to make securing a job all the more difficult. Additionally, and with minimal resources, Financial Assistance clients are trying to maintain their family units. However, the insurmountable barriers they face leaves them with a feeling of hopelessness. As the Minister responsible for the Department of Financial assistance, it is my plea to landlords to assist as best you can to be fair and help those in need of support.
"I understand the concerns raised about the timeliness of payments. The Public will be aware that provided a client is compliant with the department's rules and policies, all rents are paid on time each month within the first week. Additionally, I can assure landlords with concerns about receiving their rental payments that the process has improved and occurrences of this nature are rare.
"As previously stated, I have received reports of landlords evicting tenants despite their financial challenges and the significant risk to the individual and their families health during this pandemic. I implore you to carefully reconsider your decisions and the possible ramifications they could bring. Be sensitive to the present economic environment and the fact that evictions may result in homelessness for many.
"We are also asking families to consider sheltering their relatives wherever possible. Under the current Covid-19 public health guidelines, there is no mixing of households. However, examples of shelter that family can provide relatives is an unoccupied apartment or separate bedroom with a private restroom facility.
"Should you choose to do so and depending on the circumstances, there is the possibility of receiving assistance, primarily if you can provide a separate apartment. The Department of Financial Assistance is here to assist, but we can best overcome the challenges set upon us by this pandemic through a collaborative approach.
"Financial Assistance clients must also follow the rules, act responsibly, and be respectful of private and public properties to ensure a specific outcome. Please adhere to the guidance set out by your landlords to avoid unnecessary disputes that could lead to eviction.
"Please also be honest about your circumstances to prevent surprises that could negatively impact your family. There is minimal public housing inventory, so please behave in a manner that will promote an amicable relationship leading to long-term housing options.
"The Ministry of Labour is confident that we can all do this together – the community will survive this pandemic. To be successful, we must embrace and support each other in every way possible.
"Each of us has a role to play in stopping the spread of the coronavirus. Follow Public Health guidelines, wear a mask, practice good hand hygiene, maintain physical distance and download the WeHealth Bermuda app. Do the research, talk with your doctor and make an informed decision about getting the Covid-19 vaccine. Thank You."
Comments
comments