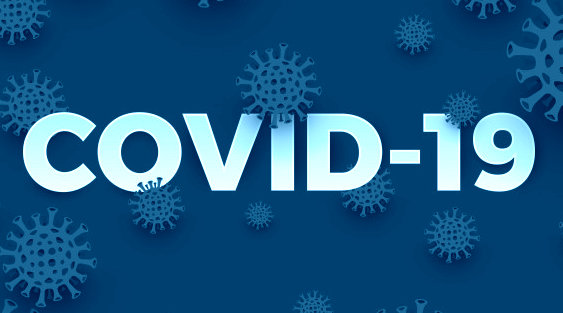 The number of positive results remains at six, the Police and Regiment will be visiting homes of people in self-quarantine to ensure compliance, rest home visits have been limited to end of life patients only, and the Premier plans to "introduce a system for anonymous reports to be made about employers who participate in unscrupulous practices."
These were some of the statements contained in the latest Government briefing this evening [March 24] which said, "Following the first full day of stricter measures implemented to reduce the risk of community spread of Covid19, Premier David Burt this afternoon reminded the public of the non-essential business closures which were extended yesterday to include retail stores, cinemas, restaurants and bars."
The Premier said, "This Order was not made lightly and represents the Government's determination to reduce the inherent risks of community spread of this virus that occurs when numbers of people are engaged in even ordinary activities."
A spokesperson said, "As noted in the Premier's remarks yesterday, testing continues and the public will have noted that a total of 78 tests have been done with 49 negative results and 23 results pending. The number of positive results remains at six, five imported and one resulting from close contact.
"The public may recall six tests were sent to CARPHA last week, the results were received today with all tests returned negative. More than 30 samples were taken today and one test was carried out yesterday. There is a maximum 48 hour turn around on the tests carried out in Bermuda.
Ministry of Health update
"The Bermuda Health Council has issued coverage protocols for testing of COVID-19 per the testing policies of local public health leadership.
"A site visit was conducted this week at the Salvation Army Shelter by Ministry personnel to assess protection measures for the unsheltered.
"The Pharmacy Council have instituted measures to ensure consistent pharmacy-safe practices and adequate stock levels of medications in Bermuda. The ten-day supply normally approved for verbal prescriptions from doctors to pharmacists will be extended to allow a 30-day supply.
"The Ministry's Ageing and Disabilities Services team will coordinate efforts to distribute hand sanitizer kits and providing wellness checks for vulnerable seniors with respiratory issues, as well as checking on their food supplies.
"The COVID-19 helpline, 444-2498, in operation since last week has received more than 500 calls. It remains open from 9AM to 9PM daily.
Rest home visitors
 "Rest home visits have been limited to end of life patients only. However, it should be noted that no exception will be made for visitors who are under self-quarantine restrictions.
Bermuda Police Service
"The Bermuda Police Service has advised that Community Advisory Points have resulting in traffic delays, which are caused by people who have no reason to be on the roads.
"The aim of the checks is to ensure that people who have been instructed to self-quarantine or remain in isolation do so. The checks will be completed as quickly as possible, and the public is reminded they have an important role to play. If you do not have to be on the roads, stay home.
"The Police and Regiment will also be visiting the homes of those persons required to self-quarantine to ensure compliance.
Trash collection
Premier Burt added, "I extend my sincere appreciation to the companies that stepped forward to provide collect garbage services for the rest of this week. The community spirit demonstrated by these companies is to be commended. I am extremely disappointed that the impasse did not end with Bermuda's waste collection staff going back to work."
All Must Work to Contain Virus
Premier Burt continued: "My call continues to be for unity of purpose and for all sectors to act in the best interests of the community in which we live, of those who we serve, and of those on whom we rely to do the work that drives Bermuda's economy. Reports reaching me confirm that not all employers and businesses are adopting the flexible, sensitive approach these times demand.
"Having strongly urged non-essential businesses that remain operational to empower their employees to work from home, it is disturbing to find out that some employers are either refusing to permit this, period, or are demanding that employees exhaust their sick leave or vacation time if they wish to work from home.This is unacceptable and does nothing to encourage the unity of purpose demanded by the times in which we live.
"Therefore, I have asked the Attorney General to consider amending our Public Health laws to require businesses that can, while this public health emergency persists mandate employees work from home, and provide for penalties for non-compliance. Putting profits over people is never in the best interests of any community."
Premier Burt concluded, "During tomorrow's press conference I will introduce a system for anonymous reports to be made about employers who participate in unscrupulous practices. I will also give an update on COVID-19 testing and the various initiatives that Government has undertaken with third sector and corporate partners to provide aid and support to the vulnerable in our community."
Comments
comments