The island's soldiers have notched up their longest continuous period on duty since World War II because of the coronavirus crisis.
Troops from the Royal Bermuda Regiment have been embodied for 67 days as part of the fight against Covid-19 – and counting.
But some of the RBR's newest soldiers, who have been based at Warwick Camp for up to a month at a time, said they had no second thoughts about signing up for Recruit Camp just three months ago.
Private Daniel Pinto, 27, a systems application analyst with power firm Belco, found himself at the sharp end only weeks after he finished basic training.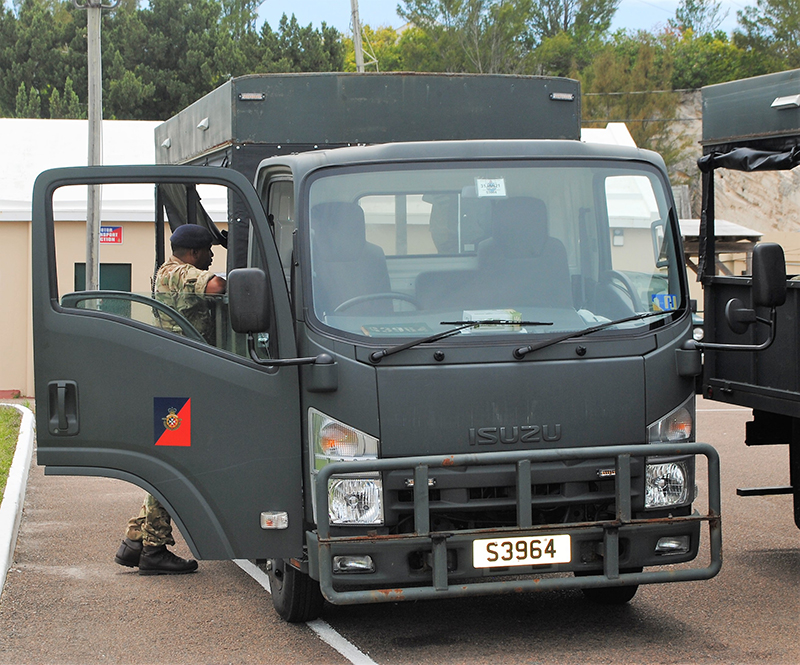 But he said: "I have no regrets. They teach us well, you're not unprepared. You always get training."
Pte Pinto added: "I joined to help people and I wanted to develop my leadership skills, discipline and character as well.
"I can get the experience I need here – and the crisis meant there was no waiting time, but I'm not overwhelmed. I knew that when you're needed, you're there. It's my duty."
Pte Pinto, originally from Somerset, said that he and other new troops were on guard duty at Warwick Camp and underwent further training before they joined vehicle checkpoints set up to enforce the shelter in place and curfew regulations imposed at the start of the crisis."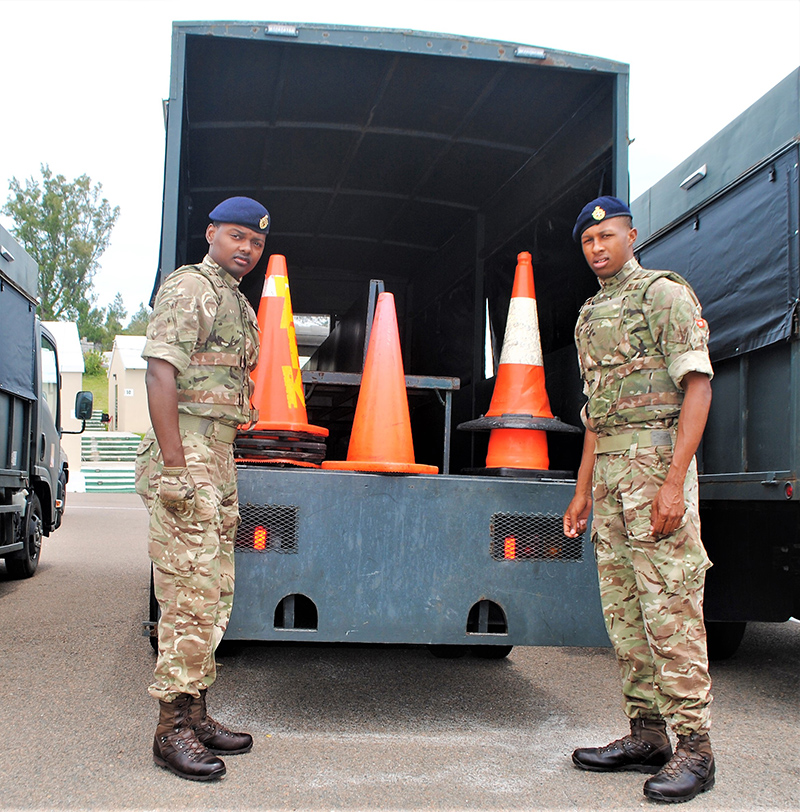 He added: "We've been helping the police to ensure that the law is followed and everyone is safe so we can get the country up and running as fast as possible.
Pte Hassan Sumner, 25, from Sandys, who is unemployed, and went through the February Recruit Camp with Pte Pinto, said: I've learned a lot and I would recommend the Regiment to other people.
"The pay is good as well, but you've got to work for it."
But Pte Sumner added: "I'm enjoying the work. It's helping to keep people safe and it's something new. I thought it was going to be hard when I joined – it's been hard, but it's been good."
The two were speaking as the RBR announced that the Recruit Camp planned for July has been cancelled and rescheduled for September and will be held with limited numbers and "appropriate precautions", including coronavirus tests, as a result of the pandemic.
It is expected another Recruit Camp will be held in October.
Major Duncan Simons, the RBR Adjutant, added that he was not surprised the newest soldiers had a good attitude.
He highlighted that many soldiers had been laid off or lost their jobs as a result of the pandemic and the ability to earn some money was crucial to many of them.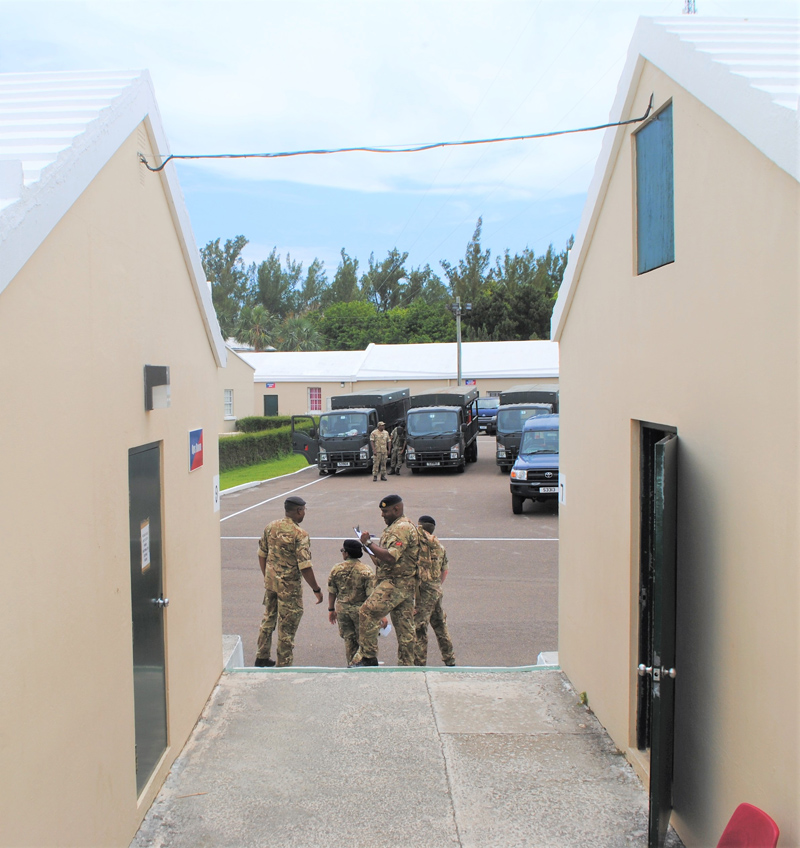 Maj. Simons said that a new soldier typically earned about $5000 in their first year.
He added: "It's the best part-time job in Bermuda and they have the opportunity to travel on overseas camps, as well as get further training, much of it useful in their civilian lives."
But Maj. Simons said service in the RBR was about far more than cash.
He added: "Any soldier is more than happy to put their training to work and feel that they are serving their country. People join to serve the country and this crisis has been a particularly good way for soldiers to do that.
"For first year soldiers, they have been given progressively more demanding tasks over the embodiment. They started on guard duty, but as they were trained, they were able to integrate with the operational companies on community advisory checkpoints."
Maj. Simons added that the number of soldiers embodied had fluctuated since the height of the crisis and was evaluated on a regular basis.
He said: "This is a marathon, not a sprint and it's possible we will be fully embodied again, dependent on the circumstances."
For more information or to join the RBR, visit www.bermudaregiment.bm or call 238 1045 during normal working hours Monday to Friday.
Comments
comments