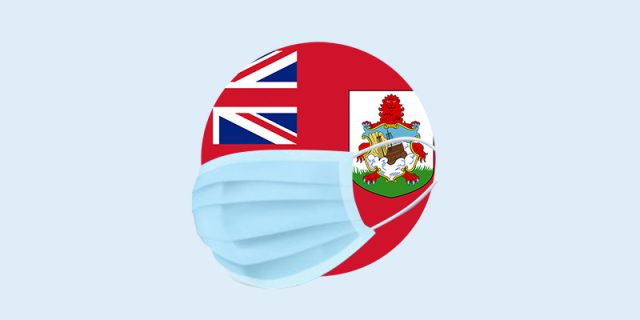 Members of the Us For Them group held a meeting with Health Minister Kim Wilson and health officials, with the Us For Them group calling the meeting "completely fruitless" and added "we feel it is quite clear they are not willing to meaningfully address our concerns," while the Minister  said they "appreciate their specific mask-wearing concerns" and added "mask-wearing has been advised as a safety measure for children in school and child care settings and the general community."
Us For Them Bermuda Statement
A spokesperson said, "Us For Them Bermuda was given a meeting with the Minister of Health, Kim Wilson and three other health officials yesterday at noon. The meeting time was set late on Tuesday afternoon by the Minister's office.
"None of the research and data behind the all-day masking policy on school children was provided to our group, although we were previously told it was being compiled for us.
"The meeting lasted 20 minutes and was completely fruitless.
"The Minister would not disclose any targets or metrics the Island might meet in order to lessen restrictions on school children, which include: wearing all mask all days while indoors from age 4 up, no singing, no assemblies, single class bubbles, no cooperative play, parallel play only, no woodwind or brass instruments, no sports days, intramural or inter-school sports, no graduation ceremonies, no field trips or excursions, no school photographs, no extra-curricular activities, no birthday parties and no end of year events.
"When asked for the data which the Health Ministry is using to set policy, we were told it would be provided later.
"Our attempts to engage with the Government have been extremely frustrating and we feel it is quite clear they are not willing to meaningfully address our concerns.
"We feel we have explored all channels for dialogue with the decision makers, whose rules are affecting our children daily, and we are extremely disappointed to conclude they are not open to meaningful engagement.
"While we welcome further discussions, we remain determined to protect the rights of our children and to prevent them from being harmed, and will consider all avenues to do so including civil protests and exploring legal options.
"As parents, we would like to see more adults rally to support the children of Bermuda. We have been saddened and surprised that our paediatricians, doctors, teachers, school administrators and children-centric groups have yet to speak up for the children we entrust to them.
"The restrictions on children could be much more proportionate to what we know about the virus today. We hope more adults will step up as advocates for children."
Minister Kim Wilson's Statement
The Government noted that Minister of Health, Kim Wilson, accompanied by the Chief Medical Officer Dr Ayoola Oyinloye, the Permanent Secretary for Health Ms Shivon Washington, and Nurse Epidemiologist with the Ministry of Health Ms Jennifer Wilson, met with the Us For Them Bermuda group.
Minister Wilson said, "We were happy to meet with Us For Them Bermuda and appreciate their specific mask-wearing concerns and those shared by all parents in our community.
"The Ministry of Health recognizes that no single intervention is perfect at preventing the spread of Covid-19. Mask wearing is one layer among multiple layers of interventions to prevent the spread of the coronavirus. With this in mind, mask-wearing has been advised as a safety measure for children in school and child care settings and the general community.
"The evidence is clear that the Omicron variant is currently disproportionately affecting children. Our data does support that children are at risk for getting and transmitting Covid-19. We have records of 69 outbreaks [2 or more linked cases] in Bermuda's Schools since 1st December 2021.
"Additionally, there were ten outbreaks in the Daycare settings in the same time period. Emergency room visits in children are also multiples of what was seen in previous waves. There are several examples of transmission of SARS-COV2 virus from cases acquired in schools to household members.
"The comprehensive research and data behind the indoor masking policy on school children is still being compiled and will be shared publicly when our report is completed. This is continually modified to reflect Bermuda's outbreak circumstances and the health and safety of our community."
Comments
comments