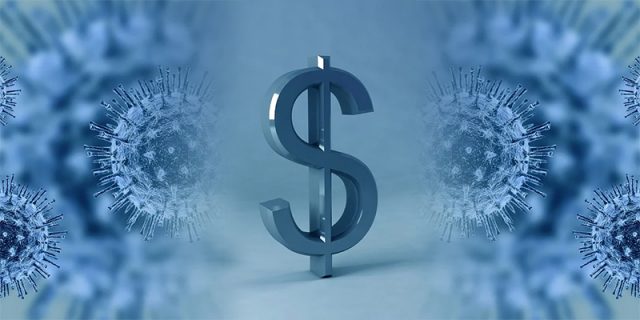 "From December of 2020 through May 17, 2021, approximately 4,400 applications for unemployment benefit support have been approved by the Government of Bermuda, and over 4,100 individuals have received benefits totalling $5.1 million," Minister of Finance Curtis Dickinson as he provided an update on the Unemployment Benefit programme.
The Minister said, "Subject to receipt of the required information and their eligibility period, these persons have received their early May payments. We expect to send initial benefits to the 300 additional approved individuals this week."
"To provide support during periods of Covid-related restrictions in December 2020 and again in March 2021, $2.1 million has been paid to 800 employees of bars, restaurants, members clubs and nightclubs whose income has been substantially reduced. Another $500,000 has been paid to people who were required to serve a 14-day mandatory medical quarantine and were unable to work remotely."
Minister Dickinson added, "Since March 28, 2021, over $230,000 has been paid to 100 staff members of businesses impacted by the mandatory closure of indoor places of public entertainment, gyms and sports clubs due to Covid-restrictions."
"Since mid-April 2021, an additional $2.2 million has been paid to a further 3,000 individuals directly impacted by the Stay at Home order which came into effect on April 13, 2021."
"The Ministry of Finance is aware that approximately 600 employee applications have not been confirmed and submitted by their employers. The regulations require employer verification. Employees who have not received unemployment benefits should confirm that their employer has received and submitted their application."
"There are approximately 300 people with incomplete information on application forms and who have not provided the required documents to process their payments. These applicants would have received an email from unemploymentbenefitsteam@gov.bm requesting the necessary documents to complete their application.
"If you and your employer have submitted an application and you have not received funds or notice of approval, please check the email you provided for this request, as we cannot pay you without this documentation. The Ministry of Finance is aware of numerous cases where emails have been caught in people's spam or junk email, so please check.
"Individuals are reminded that each person is required to confirm their employment status before receiving additional payments. Email reminders have been sent to all relevant persons in this regard. These persons should respond as quickly as possible to these emails to allow for timely progress of additional payments.
Minister Dickinson concluded, "The team of dedicated individuals who worked tirelessly to provide these benefits to persons last year have continued to demonstrate their strong commitment and hard work in this most recent phase of this important initiative.
"The Government continued to show its support for the people of Bermuda through these four benefit programs over the past five months. It will continue to work with individuals, companies and industries to sustain our people and economy through these challenging times."
Comments
comments