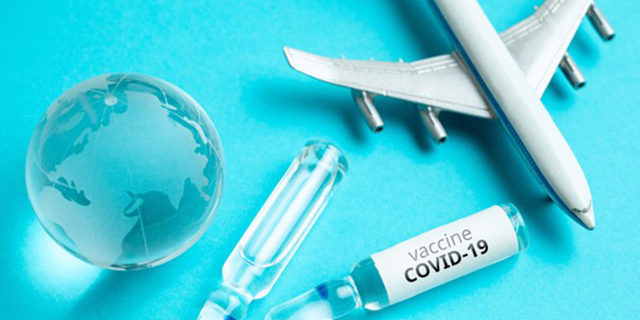 19,500 doses of the Covid-19 vaccine are scheduled to arrive on the British Airways flight this Thursday [Jan 28], the Governor has said.
Government House posted online saying, "Following the announcement that the UK Government would make available to Bermuda a further 29,250 doses of the Pfizer-BioNTech vaccine and ancillary equipment, Her Excellency the Governor, Ms Rena Lalgie said: "I am pleased that Government House, through the Foreign, Commonwealth and Development Office, has been able to assist the Government of Bermuda in securing additional vaccines and equipment.
"A second batch of 19,500 vaccines and equipment is booked to arrive on the BA flight on Thursday 28th January. As before, the provision and transportation of these vaccines and equipment has been provided at no cost to the people of Bermuda.
"The UK Government remains committed to assisting its Overseas Territories in their fight against Covid-19 and are pleased to be able to support the Government of Bermuda in its goal to vaccinate 36% of Bermuda's population by the end of March."
The Island is forecast to be experiencing high winds this Thursday, with the Bermuda Weather Service issuing a Storm Warning for late Thursday afternoon through Thursday evening, and whether this will impact the flight schedule remains to be seen.
The first shipment of 9,750 doses arrived on the Island earlier this month, and the first vaccinations took place on January 11th, and the Government has said their goal is to "have 19,000 residents administered two doses of the Pfizer-BioNTech vaccine by the end of March."
The Government is opening a second vaccination clinic at KEMH, following the opening of the first clinic at Police Club in Prospect, saying the second location will  "allow the Ministry to dramatically increase the number of vaccines we are able to administer on a daily basis."
Comments
comments