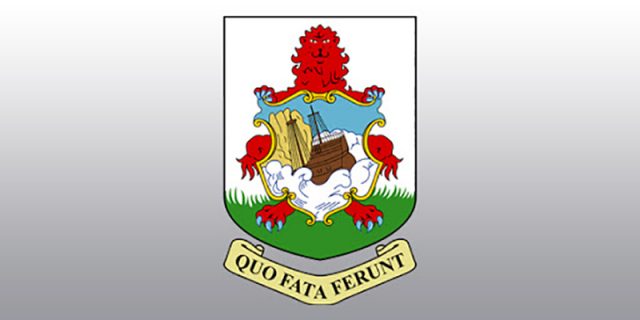 According to yesterday's official notices, a number of events had their large group exemptions revoked, including a 5K run, wedding, art event and more, with the notice saying the Minister "hereby revokes the following large group exemptions which were previously granted."
On September 15th, The Minister of Youth, Culture and Sport, Dr. Ernest Peets announced that "given the increasing cases of coronavirus that Bermuda is currently experiencing, over the next four weeks protocols for sports and large groups will be tightened. This is effective immediately."
"While the new criteria will not be retroactive in their entirety, we will be reviewing all previously approved events within the next month to consider any risks and mitigations necessary, and contacting any organizers affected. Curtailing sports attendance and training protocols and reducing the number of large group exemptions are measures that will help contain the current outbreak, so it is necessary to assist in reversing the trend.
"Lastly, I want to stress that it brings us absolutely no joy at all to place further limits on the activities we can engage in. However we must ensure the safety, health and wellbeing of all. We are currently experiencing a significant community spread of the Delta variant, and as the Government we must do all that we can to protect lives and protect our healthcare resources," the Minister said last month.
In addition to the exemptions being revoked, yesterday's official notices also granted a large group exemption to the  PGA Tour Bermuda Championship golf event.
The relevant official notice is below:
Revocation Of Large Group Exemption Functions Previously Approved
Notice Type: Government Notice
Notice Sub Type: Public Notification
Notice ID: GN0951/2021
Public Authorities / Department: Ministry Level
Public Health [Covid-19 Emergency Powers] [Phased Re-Opening] Regulations 2021 Large Group Exemption
Revocation Of Large Group Exemptions
The Minister of Youth, Culture and Sport hereby revokes the following large group exemptions which were previously granted under regulation 5[5] of the Public Health [Covid-19 Emergency Powers] [Phased Re-Opening] Regulations 2021:
GN0814/2021 Bermuda National Trust Auction & Jumble Sale 2021 on 30 September – 2 October 2021
GN0857/2021 Chamber of Commerce 17th Annual Golf Classic on 1 October 2021
GN0840/2021 Desmond Faulkenberry Welcome Drinks on 1 October 2021
GN0789/2021 A Placeinlove Wedding on 1 October 2021
GN0861/2021 Tomorrow's Voices 3rd Annual Great Sip & Paint for Autism on 3 October 2021
GN0931/2021 PartnerRe 5K Run & Walk on 3 October 2021
GN0841/2021 Charman Prize 2021 – Artist Opening on 6 October 2021
GN0830/2021 Oktoberfest on 7 – 9 October 2021
GN0842/2021 Charman Prize 2021 – Buyer's Dinner on 7 October 2021
GN0843/2021 Charman Prize 2021 – Member's Opening on 8 October 2021
GN0816/2021 ShotoCup Kata Classic on 16 October 2021
Dr. The Honourable Ernest G. Peets, JP
Minister of Youth, Culture and Sport
1st October 2021
Comments
comments