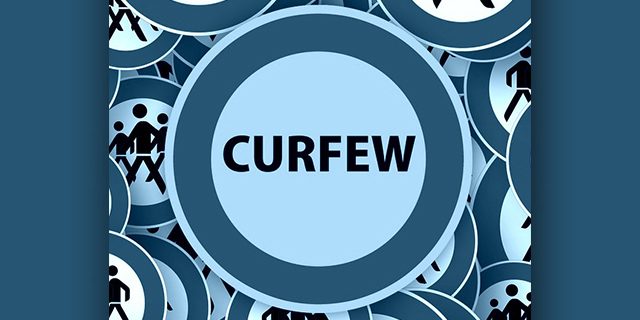 The curfew changing to 10pm to 5am, retail stores allowed to re-open at 20% capacity, gyms/salons/barbershops allowed to re-open with certain guidelines in place, and the elimination of the last name system when grocery shopping are among the changes set to take effect on Sunday, May 9th.
An extract from Minister Kim Wilson's statement at tonight's press conference follows below:
As announced in last week's press conference, with the indicators moving in the right direction, we will move to Phase 2 on our Roadmap to Re-opening on Sunday, 9 May.
At that time, new regulations will take effect.
A curfew will be in place every day from 10 pm to 5 am
Large gatherings will be allowed, with a maximum of 10 persons gathered or hosted. The Minister of National Security will have the ability to issue exemptions to the maximum gathering size in exceptional circumstances.
We are removing the requirement to work remotely. However, remote working is strongly encouraged.
Schools will open on Monday as previously announced and the Minister of Education is here to provide further information.
Daycare facilities can re-open, and I note interventions are already in place to address issues identified during recent outbreaks.
Retail will be allowed to re-open at 20% capacity.
Grocery stores will also be allowed to open at 20% capacity, and we will eliminate the current alphabetical system.
Restaurants can resume outdoor dining with table service only, in addition to their takeout and delivery services. There will be a maximum of 6 persons per table, with tables spaced 6ft apart and no milling about and/or dancing.
Bars and Sports or Members Clubs are allowed to open outdoor areas only and, like restaurants, there will be table service only, with a maximum of 6 persons per table and tables spaced 6ft apart.
No indoor dining is allowed at restaurants, bars or clubs.
Nightclubs will remain closed.
Weddings, funerals and religious services restrictions are as follows: indoor services are allowed with a capacity of 20% up to a maximum of 25 persons; outdoor services are allowed with a maximum of 25 persons. Congregations and choirs must wear masks, and maintain 6ft distance.
There will be no wakes or receptions which do not comply with the maximum gathering size restriction, which is 10.
Gyms will be allowed to re-open with equipment spaced 10ft apart. Staff, personal trainers and patrons must wear a mask and maintain 6ft physical distance. No indoor activities are allowed that require masks to be removed. No high intensity, aerobic, close proximity activities, such as spin classes, are allowed indoors in limited ventilation settings. Outdoor classes must maintain 6ft physical distance between participants.
Recreational boating will be allowed between 5 am and 8 pm, however, raft-ups are not allowed.
Commercial boats, also known as 'Island Boats', will be allowed to operate with limited capacity in accordance with Marine & Ports' licensing.
Personal Services such as barbershops, beauty salons, spas, massage therapists will be allowed to re-open. However, they are prohibited from providing services that require face masks to be removed.
Event facilities, i.e. movie theatres, library, galleries, etc., can re-open with a capacity of 20% up to a maximum of 25 persons.
As outlined, Phase 2 is a gentle re-opening which will see the end of restrictions on household mixing as well as the re-opening of schools, leisure facilities, churches, gyms, outdoor bars and dining. Limited personal care services will be permitted, and our curfew has changed.
Comments
comments