The American policy which requires foreign nationals to be fully vaccinated to fly to the United States is in effect as of 1.00am Bermuda time today [Nov 8].
The U.S. Consulate in Bermuda recently released a statement noting there will be exceptions for children — the official website states "children under 18 are exempted from the vaccination requirement" — and the Consulate also said there will be exceptions for people "with rare medical contraindications to the vaccines."
However, outside of those with exceptions, the policy will apply to Bermudians and as everyone knows, we frequently travel to the United States for various reasons, including vacation, business, shopping, medical treatment, education, to compete in sports events and more, with the U.S. also used as a transit point, as we often fly through to their gateway cities get to other nations such as those in the Caribbean.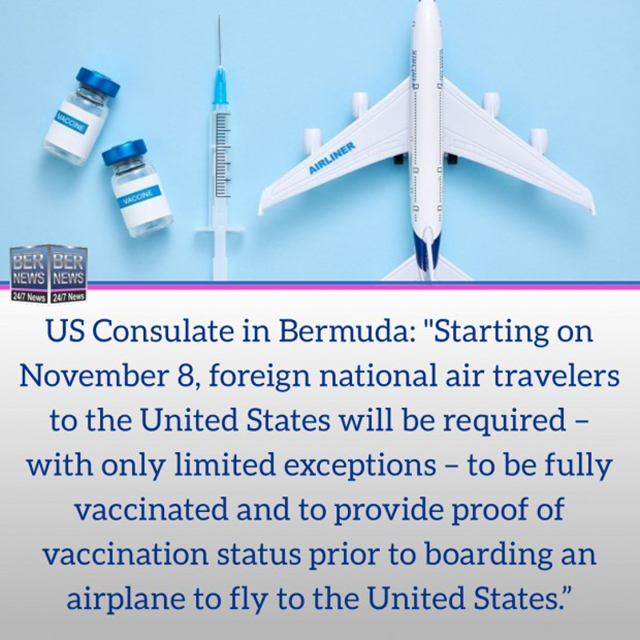 The official White House proclamation states, "The entry into the United States by air travel of noncitizens who are nonimmigrants and who are not fully vaccinated against Covid-19 is suspended and limited, except as provided in section 3 of this proclamation.
"This proclamation is effective at 12:01 a.m. eastern standard time on November 8, 2021. This proclamation does not apply to persons aboard a flight scheduled to arrive in the United States that departed prior to 12:01 a.m. eastern standard time on November 8, 2021."
Comments
comments