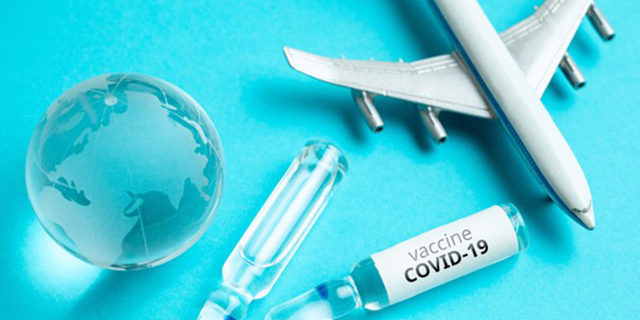 The next batch of Covid-19 vaccines are scheduled to arrive in Bermuda in the first week of March, Governor Rena Lalgie said.
Bermuda Received Two Shipments Last Month
Bermuda's first batch of 9,750 doses arrived on January 8th, and the second allotment of 19,500 doses arrived on January 29th.
"The provision and transportation of these vaccines and equipment has been provided at no cost to the people of Bermuda," Governor Rena Lalgie previously said. "The UK Government remains committed in assisting its Overseas Territories in their fight against Covid-19."
The UK has sent Covid-19 vaccines to the British Overseas Territories and Crown Dependencies, and when looking at the global rates of vaccinations per capita, six of the top 15 nations and jurisdictions are Territories and/or Dependencies.
Next Batch Scheduled To Arrive In March
When asked during a recent BNV interview when the next batch of vaccines will arrive, the Governor told Bernews that "the first week of March is the scheduled arrival for the next batch of vaccines that are coming in from the UK."
The Governor recently had her first dose of the Covid-19 vaccine and she admitted that "needles are not my thing", adding that "it is really important that we all do everything that we can to protect ourselves and those that we interact with as well."
"And like most people I'm hoping that at some point in the not to distant future, we can return to some of the elements of life that we enjoyed before this pandemic struck," she added.
Short extract from the full BNV video:
According to the online form — which you can visit at forms.gov.bm/covid — vaccine "registration is now open to residents who are in Phase 1 or Phase 2 priority groups:
"Phase 1: Residents 65 years and up, rest home residents, frontline healthcare workers, essential workers, and extremely vulnerable people [those undergoing chemotherapy, those with lupus, severe asthma or severe COPD]
Phase 2: Residents 50 years and up, essential travellers [medical travel or return to school only], and vulnerable people [those with heart disease, chronic kidney or liver disease, diabetes]"
As of the most recent release of data , there have been over 12,500 vaccinations done, and eligible residents are welcome to register their interest via the online form here.
Comments
comments