The next set of Covid-19 results are expected to be released on Monday [Dec 7], the Government told Bernews.
The amount of confirmed Covid-19 cases has been increasing in recent weeks, with the Government already announcing over 25 new confirmed cases during the first week of this month; a quick animation showing the new confirmed cases announced each day so far is below. For a comprehensive look at the developments spanning the past year, please see the timeline here on BermudaCovid.com.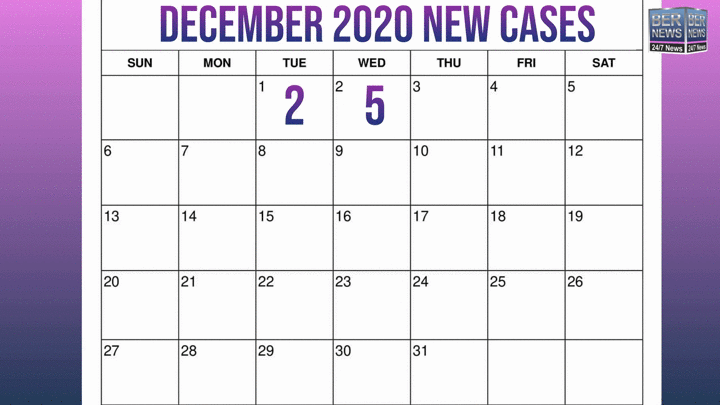 On November 24th, Bermuda's status was changed from 'sporadic cases' to 'clusters of cases', and Premier David Burt confirmed that "we have had an outbreak of the novel coronavirus in Bermuda."
As of today, Bermuda has a total of 288 confirmed Covid-19 cases to date; 128 imported, 122 local transmission with known contact/source, 21 local transmission with unknown contact/source and 17 under investigation. 63 of the cases are currently active, with two people hospitalized, and one in critical care.
Due to the increase in cases, officials have recently made changes including but not limited to, introducing fines – $500 for the first offence and $1,000 for the second offence upon conviction — for "persons not wearing a mask in accordance with the law", changing the closing time for bars to midnight, and the police plan to have "officers in plain clothes" going into premises across the island.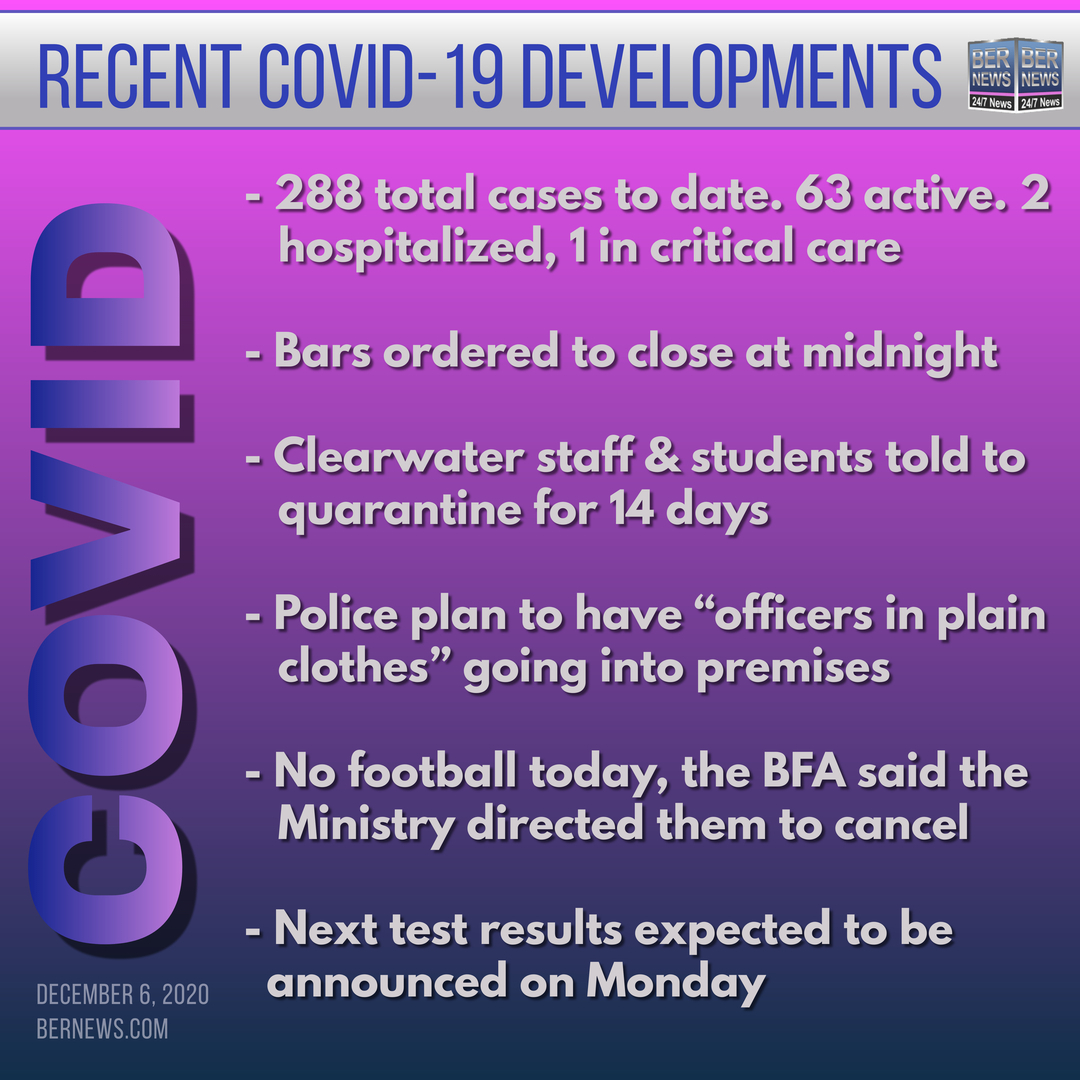 Comments
comments