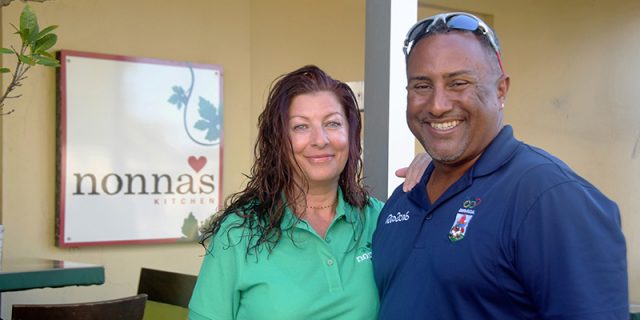 One of Hamilton's most popular cafes has teamed up with the Bermuda Community Foundation [BCF] to deliver meals to people in need during the Covid-19 crisis.
Ben and Katerina Smith, who bought Nonna's Kitchen on Bermudiana Road more than three years ago, worked with the BCF to identify people in need.
Now they will deliver from Monday to Friday to Focus Counseling Services so it can expand its meal services to twice a day and on Monday, Tuesday and Wednesday to a new food distribution site manned by the Seventh Day Adventist in St David's. The first meals were delivered on Wednesday [April 1st].
Mrs. Smith said: "As Bermuda continues to cope with the impact of Covid-19 it is becoming increasingly difficult for people to maintain basic needs. With closure to business, installation of curfews and a general change in life as we know it there are opportunities to help wherever we can.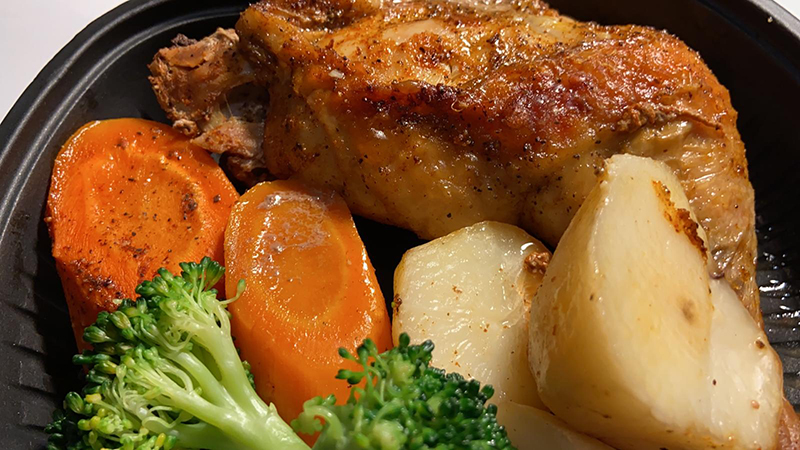 "As the reality of the new normal took effect and businesses near us closed it became difficult for us to stay open without our normal foot traffic so we shifted our thoughts from business as usual to how can we help others.
"We reached out to Myra Virgil from the BCF to ask how we could help. Our first thought was that we produce freshly made soups and chile every day and how could we help to produce food for members of our community who would need it. After several phone calls with Myra and Vivian Carter, from the Bank of Bermuda Foundation, who is also helping the BCF, a plan was put together that would have Nonna's produce meals for people that need food."
Mrs. Smith added: "There is no profit in producing these meals and our staff are volunteering their time. Even though Nonna's is closed, we believe that giving our love for food to the people that need it most is the right thing to do. I would like to thank the Bermuda Community Foundation for their coordination to help in providing meals.
"I would also like to thank Minister Lovitta Foggo for her guidance in getting this programme off the ground and to all the volunteers that helped make sure the meals were handed out. I would urge people to donate to the BCF so that they can continue to help at this critical time.
"We also would like to thank all frontline workers that are working hard every day to keep our community safe, healthy and fed. Remember to wash your hands, cover your coughs and stay at home. Let's keep our island safe and protect and love our community."
MS Virgil said: "In these times everyone in the community is being called to help in different and creative ways to give the best of their services. We are delighted to be able to use the services of Nonna's that has the expertise in delivering food service in this crisis as a stopgap measure as we look at all our systems and services."
If people are interested in supporting a collective and coordinated effort to match and coordinate funding support to essential service providers delivering on critical needs [as they have reported them], give through the Emergency Fund found here.
Comments
comments