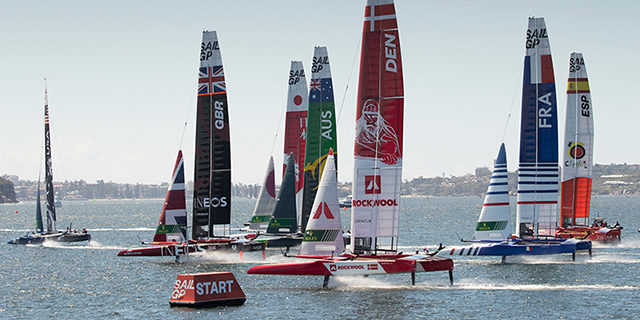 Citing the "recent government regulations," SailGP is making adjustments to the event next month, including "not proceeding with a planned exemption request for on-shore spectators at Cross Island."
A spokesperson said, "The latest Covid-19 updates and resulting restrictions for Bermuda indicate adjustments will need to be made to the forthcoming Bermuda Sail Grand Prix, specifically surrounding the approach to spectator experiences.
"While the event is very much going ahead, in light of the recent government regulations, SailGP will not be proceeding with an exemption request for an on-shore spectator viewing experience at Cross Island.
"In the interest of safety for staff, teams and the residents of Bermuda and the new regulations, SailGP's on-water spectator program is being redesigned to responsibly accommodate a live viewing audience. Limited amounts of on-water tickets are still available for purchase.
"Fans that own their own boats are encouraged to watch the racing on-water, adhering to the latest government guidelines.
"For those wishing to follow the excitement on land, Bermuda Broadcasting's ZFB TV7 will be carrying the races live. Alternatively, watching the action from your mobile phone can be done with the award-winning SailGP APP, downloadable for free from the Apple iTunes Store and Google Play Store."
The event — which the BTA lists [PDF] as receiving $750,000 as a 'Sail GP Hosting Agreement' — is set to take place on April 24th and 25th, and the organisation previously said, "Bermuda will welcome teams from Denmark, France, Great Britain, Japan, New Zealand, Spain and the United States to challenge the Australians in identical F50 catamarans and lay down a marker early in the season."
The sporting event will be broadcast internationally, with the organisation previously announcing that broadcast partnerships for Season 2 are "in place in more than 100 territories, including Australia [Fox Sports], Denmark [TV 2 Sport], France [Canal+ Sport], Japan [DAZN], New Zealand [Sky Sport], Spain [TVE and TV3], UK/Ireland [SKY Sports] and the U.S. [CBS Sports]."
Comments
comments