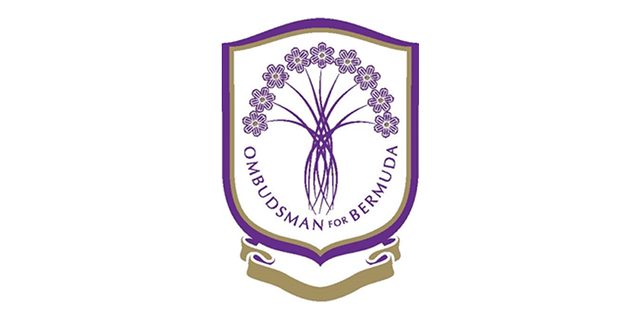 The Office of the Ombudsman will be open by appointment beginning on Wednesday [July 1] after closing due to the Covid-19 pandemic.
A spokesperson said, "The Office of the Ombudsman protects the interest of the public to receive fair treatment in the provision of public services.
"Our office is independent of Government, our services are confidential and free of charge. If you have tried unsuccessfully to resolve your public service concern or are unsure where to turn, our staff are available to assist.
"We wish to inform the public that the Office will be open by appointment on 1st July 2020. To arrange an appointment, call us on 296-6541 or email info@ombudsman.bm or complaint@ombudsman.bm .
"Limited walk-in services only to arrange an appointment for persons who do not have access to contact us by telephone or a computer.
"We are located in Dundonald Place, Suite 102, 14 Dundonald Street West, Hamilton HM09. Our hours are Monday through Thursday, 9.00am to 5.30pm, and Friday from 9.00am to 5.00pm.
"For the protection of the public and our staff, physical distancing measures and safety protocols will be strictly observed. A temperature check will be conducted. Everyone entering the office must sanitise their hands and wear a face covering at all times.
"Deliveries can be arranged by calling 296-6541 during our normal business hours."
Comments
comments