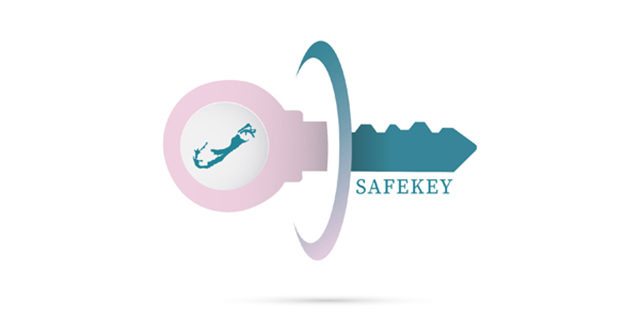 An online petition has been launched calling to eliminate the use of SafeKey, with the petition — which the website indicates was launched 14 hours ago — attaining over 800 signatures as of this writing.
The petition said, "SafeKey has been detrimental to the Bermuda restaurant industry and small businesses that have already been hit hard over the last 2 years.
"Restaurants are closing and others laying off staff due to lack of business. Gym owners have witnessed significant decreases in membership due to the requirement of SafeKey. Social/sports clubs and bars have also been hit hard.
"For the last two years Bermudians have largely complied with mandates, restrictions and curfews in the name of flattening the curve, easing the health care system, and eliminating the spread.
"Measures such as SafeKey contribute to excessive testing that overwhelms testing sites and MDL. The government does not provide sufficient resources for persons to obtain a Safe Key when one is required."
The petition added that "this was evident with the failed reopening of schools" and "has had a knock on effect which has resulted in persons missing outbound flights, spending extra days in quarantine, and missing work days, waiting for test results. "
"SafeKey does not guarantee that users are infection-free because vaccinated /boosted persons are not required to test in order to get one," it adds.
"So the SafeKey has run its useful course and is no longer a valid tool to limit the spread of the virus. The only logical thing to do is to eliminate the SafeKey requirements. This will ease testing resources and enable those who need testing due to infection, close contacts and traveling purposes to get tested and to receive their results in a timely manner," the petition added.
While the Government has been relaxing restrictions — such as allowing the curfew to expire, dropping the day 10 arrival test, and stating that mandatory quarantine no longer required for vaccinated close contacts without symptoms — use of the SafeKey is still required in some instances with the Ministry saying ""SafeKey remains a valuable tool to help reduce the risk of coronavirus transmission."
Comments
comments