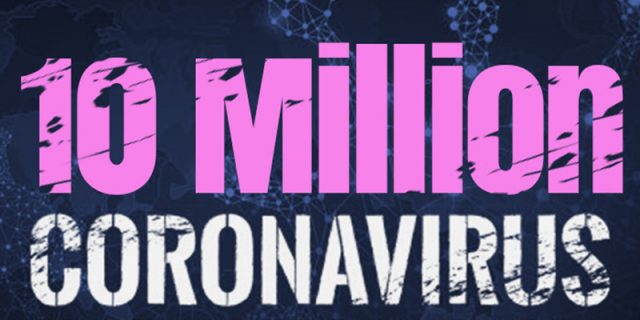 With the Covid-19 pandemic continuing to affect countries around the globe, the number of confirmed cases worldwide has now surpassed ten million, with over 499,000 deaths worldwide, and the United States having the most confirmed cases and deaths in the world.
CNN reports, "The US leads with the most deaths and confirmed cases worldwide. There are at least 2,510,323 coronavirus cases and 125,539 deaths from the disease in the country.
"After managing to slow the spread in May, coronavirus numbers have skyrocketed in inland states, including Texas and Arizona. Now only two US states are reporting a decline in new cases compared to last week — Connecticut and Rhode Island.
"Florida reported 9,585 new coronavirus cases Saturday, a single-day record high since the start of the pandemic. The number rivals that of New York's peak in daily cases in early April."
Comments
comments