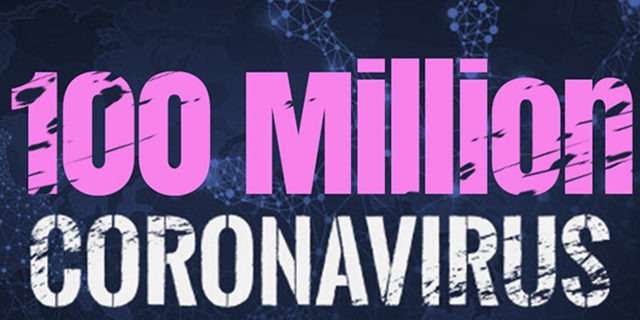 As vaccines continue to be administered, the Covid-19 pandemic continues to affect countries around the globe, with the number of confirmed cases worldwide now surpassing 100 million, with over 2,160,000 deaths worldwide, with the United States having the most confirmed cases and deaths in the world.
A BBC story said, "A new variant of coronavirus that scientists think emerged in South Africa seems to be spreading across the continent.
"Although many African countries don't have the technology to identify the new strain, case numbers are going up. Quickly.
"And because the new variant is far more transmissible, some say the new strain is the likely culprit.
"Take Zimbabwe as an example. The number of Covid cases has tripled since the beginning of January. And some doctors say healthcare systems are becoming overwhelmed."
A CNN story said, "January has already become the worst month for US Covid-19 deaths since the start of the pandemic.
"As of Tuesday, there have been more than 79,000 coronavirus fatalities, topping the previous record set in December by more than a thousand, according to data from Johns Hopkins University.
"The grim milestone underpins the growing demand from state officials for more vaccines so that Americans can be inoculated more quickly.
"On Tuesday, President Joe Biden's Covid-19 coordinator Jeff Zients told governors that allocations would increase by around 16% starting next week, according to a source with knowledge of the call."
Comments
comments