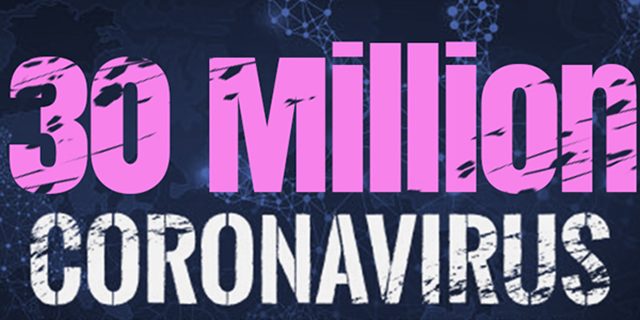 With the Covid-19 pandemic continuing to affect countries around the globe, the number of confirmed cases worldwide has now surpassed 30 million, with over 946,000 deaths worldwide, and the United States having the most confirmed cases and deaths in the world.
A BBC story said, "The number of confirmed coronavirus cases across the globe has surpassed 30 million, according to figures by America's Johns Hopkins University.
"In the UK, the government is considering taking further England-wide measures including a short period of restrictions to try to slow a second surge of infections.
"Outside Europe, Israel brings in a second nationwide lockdown later on Friday – the first nation to do so.
"Africa has recorded more than a million confirmed cases, although the true extent of the pandemic in the continent is not known. Testing rates are reported to be low, which could distort official figures."
A CNN story said, "More than a quarter of young adults infected with coronavirus have developed pneumonia, a study by South Korean researchers has found.
"Their study of 315 patients aged 18 to 39 at six hospitals in February and March found 26% of them had pneumonia.
"In South Korea, everyone who tested positive for coronavirus, even those with no symptoms, were hospitalized early in the pandemic."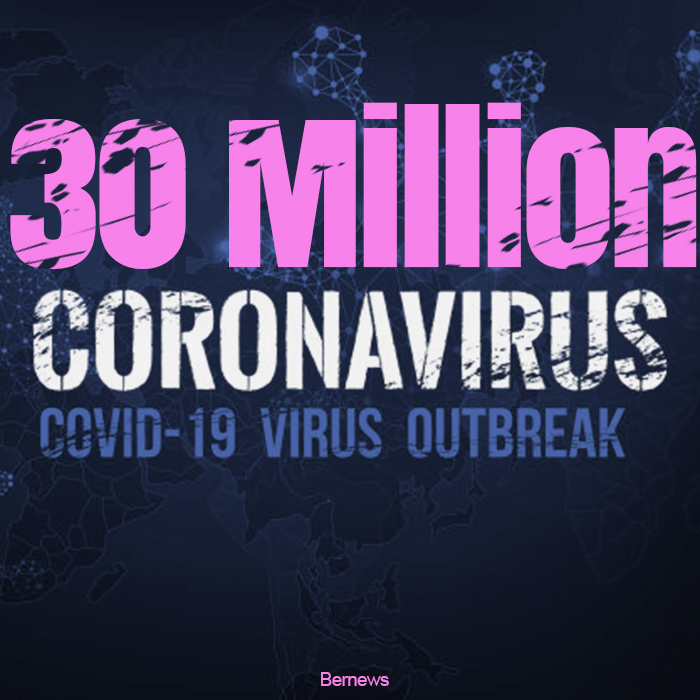 Comments
comments