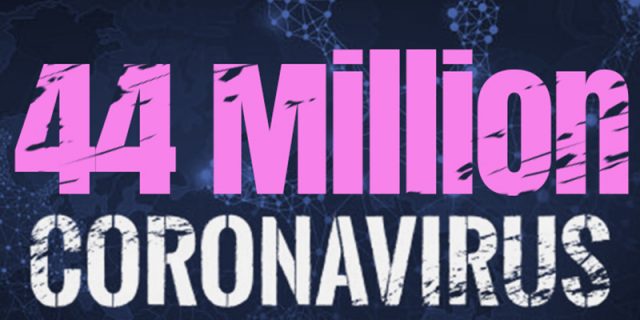 With the Covid-19 pandemic continuing to affect countries around the globe, the number of confirmed cases worldwide has now surpassed 44 million, with over 1,168,000 deaths worldwide, and the United States having the most confirmed cases and deaths in the world, with India and Brazil following close behind on each count, respectively.
A BBC story said, "The second wave is placing an ever greater toll on UK hospitals. There are more than 1,000 Covid admissions a day – 10 times the rate at the end of summer.
"Hospitals have started cancelling routine treatments, as happened during the first peak, with hospitals in Leeds this week following others in announcing some treatments will have to stop.
"But just how busy is the NHS? And how much Covid can it take?
"Admissions are up, but still nowhere near the numbers seen in the spring. At one point, more than 3,000 patients a day were being admitted.
"Instead, we have seen a gradual rise – the numbers doubling every two weeks or so, compared with every four days at one stage of the first wave."
A CNN story said, "The United States is on track to hit 100,000 new daily Covid-19 cases, if the current trend continues, Dr. Ashish Jha, the dean of Brown University School of Public Health, said Tuesday.
"Unfortunately, I'm worried that we are," Jha told CNN's Wolf Blitzer. "We're rising quickly. If we just go back about six, seven weeks ago to Labor Day we were at about 35,000 cases a day," he added. "We're above 70,000 and just heading up. I would not be surprised if we end up getting to 100,000."
"Jha believes that staggering number could be averted, but he said, "there's just not enough policy impetus to act as we need to, and I'm worried we're going to hit 100,000 in a day at some point in the coming weeks."
Comments
comments