As part of their preparations for possible Covid-19 cases, the Bermuda Hospitals Board [BHB] has set up a tent in order to test processes.
"The tent was set up to test our processes for separation of patients presenting with possible Covid-19. It hasn't had to be used for actual patients yet," a BHB spokesperson explained.
The Bermuda Hospitals Board has also announced both the suspension of non-urgent, elective surgery and the introduction of visitor restrictions to all BHB facilities.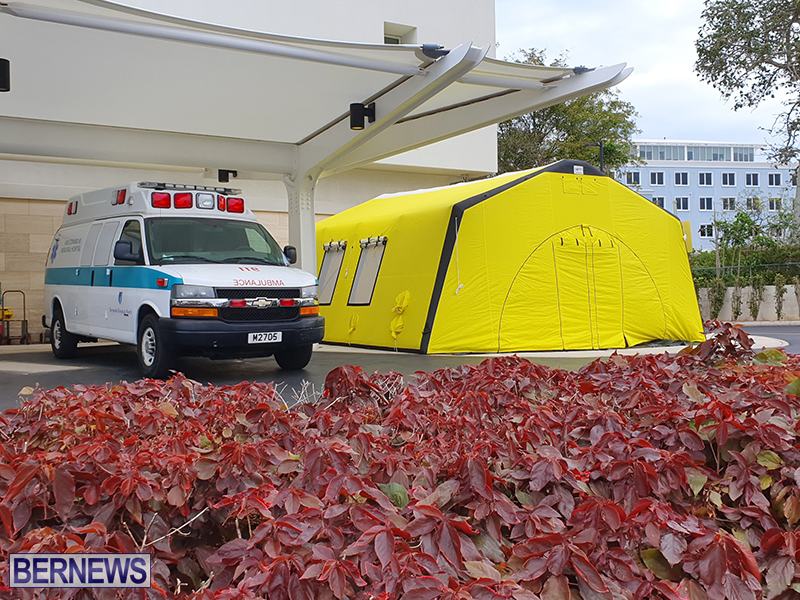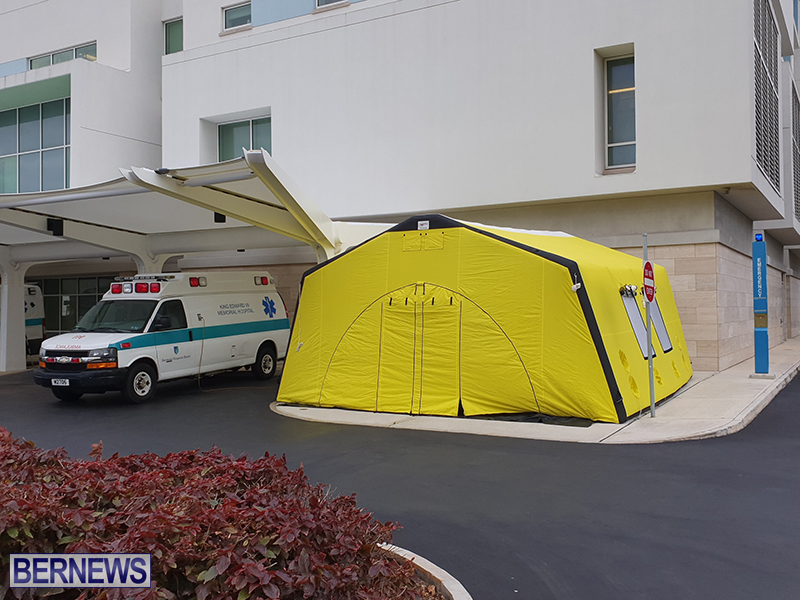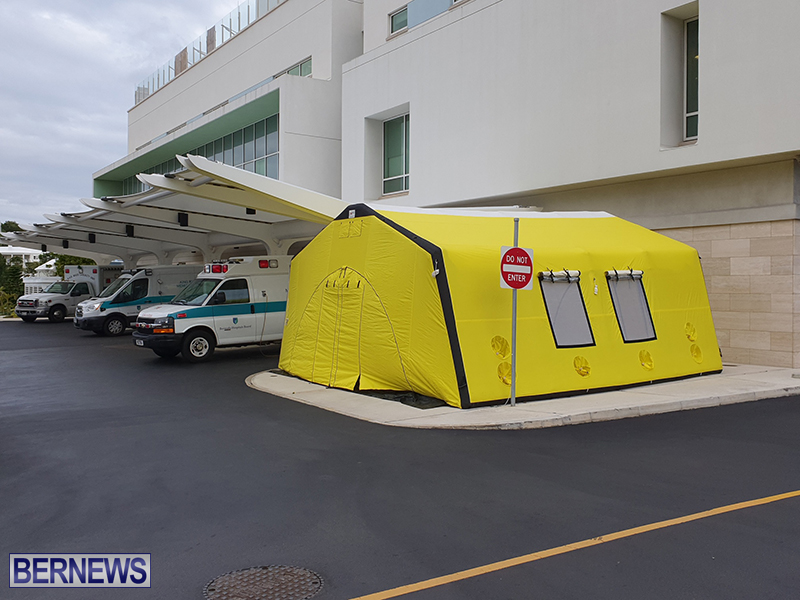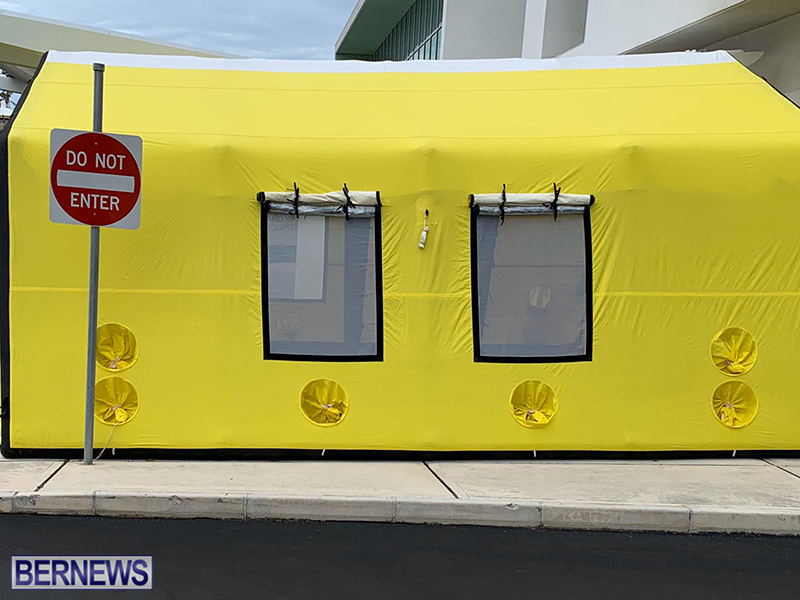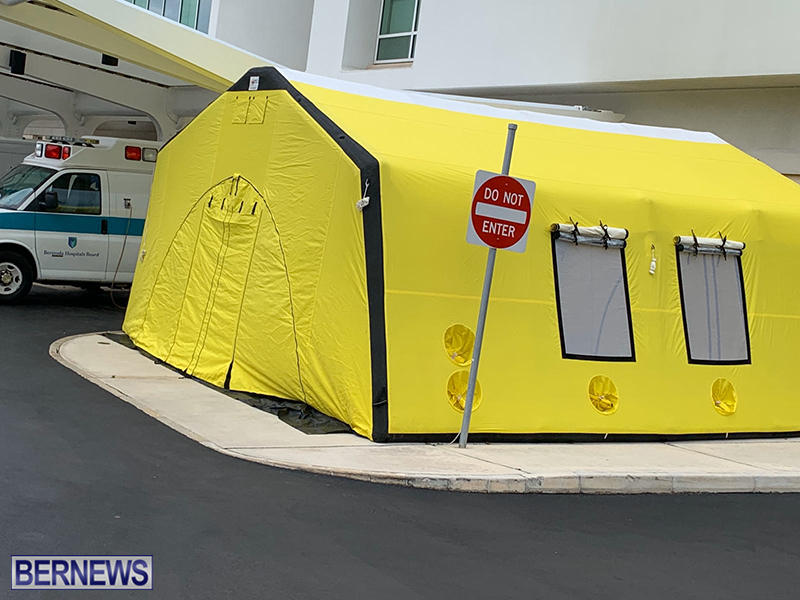 Comments
comments