The Royal Bermuda Regiment continues to support the Covid-19 effort,  with 70 soldiers embodied to enable Community Advisory Points across the island.
A spokesperson said, "A week into the current stay at home period, soldiers from B Company and across the Regiment continue to support the Government's effort to keep Bermuda Safe.
"Last week 70 soldiers were Embodied by the Commander-in-Chief to enable Community Advisory Points across the island, bolstering 30 who have been supporting the Department of Health's broader efforts in testing and vaccinating residents as well as check on quarantined personnel."
Third-year soldier Pte Marketa Raynor was posted at Crow Lane, "I get to help put smiles on the public's faces, I see they are stressed out during this hard time. I enjoy it, it's one of the reasons why I joined the Regiment, to help out my community."
The self-employed painter and construction worker who has also been part of the Regiment's support to the vaccination center at KEMH wants Bermuda to, "stay healthy, stay safe. If you don't have to come out, please don't come out. Think about your loved ones and even those who you may not love."
Cpl Laurent Wellman was leading a community advisory point stationed at Rural Hill. We are "asking public questions about where they are trying to go, make sure they are out on the right day, and ensuring they are heading to work, or conducting essential movement."
Cpl Wellman, who works at DHL and in his sixth year of service, has received his first COVID shot and encouraged people to get vaccinated, "because if you feel somebody in your household is vulnerable, at the end of the day you help them."
At the Bermuda College, Cpl Shunto James has been leading a team of soldiers marshalling residents getting vaccinated and checking them in. "We check everyone in, make sure that people are socially distanced, and manage the line. Soldiers inside the building register the patients, answer questions where we can, and provide assistance,"
He encouraged patience "The amount of space inside has reduced to no more than 10 people and slowed down the processing of appointments.
This weekend the Regiment expanded its support to the Bermuda College vaccination center, assisting with checking members of the public in and assisting with data entry as people move through the process, allowing extended hours and relieving Health Department staff.
Lt Col Benjamin Beasley, RBR Commanding Officer, said "The Regiment's Community Advisory Point Teams are stopping about 10,000 vehicles on weekdays and about half that on the weekends. We have only turned around 23 vehicles and nine have attempted to evade the checkpoints, at which point it becomes a police matter. These numbers are encouraging"
"Although I am immensely proud of the soldiers who are consistently praised by the public, I am likewise grateful to the families and employers who are once again doing without a family member or employee whilst they conduct service for their country."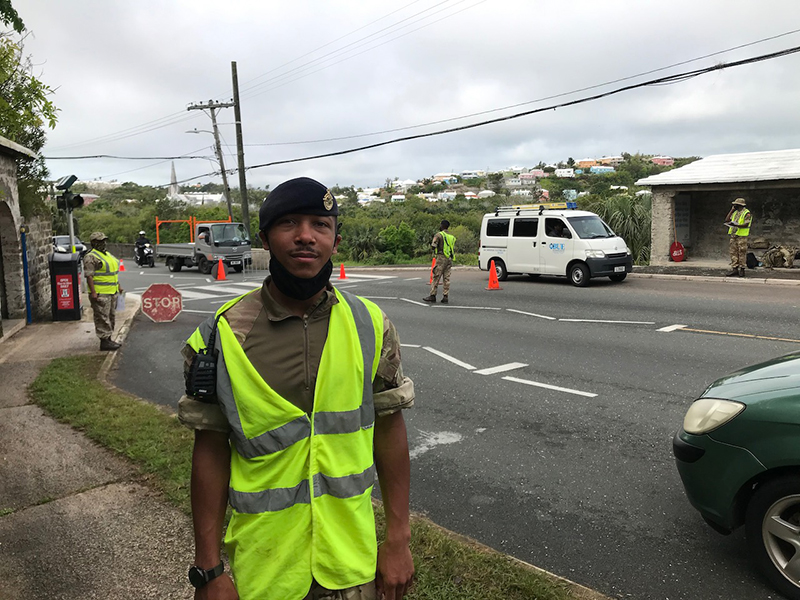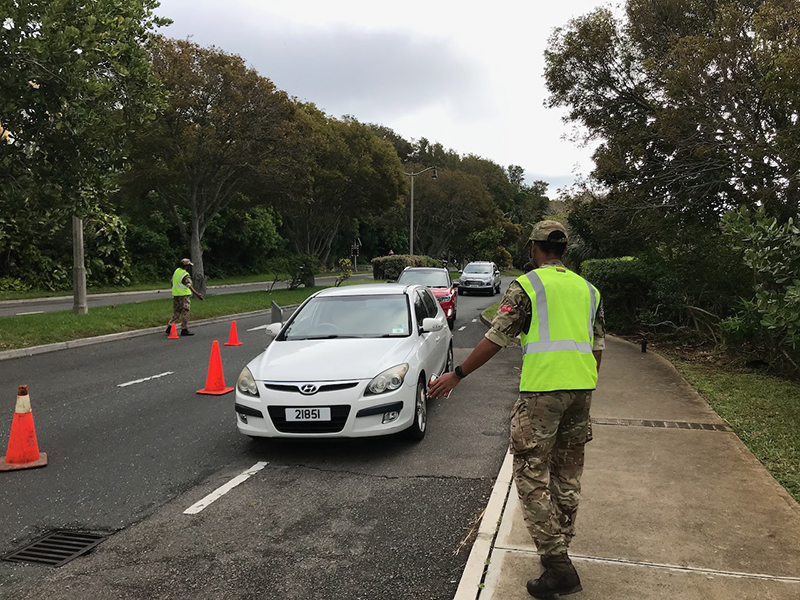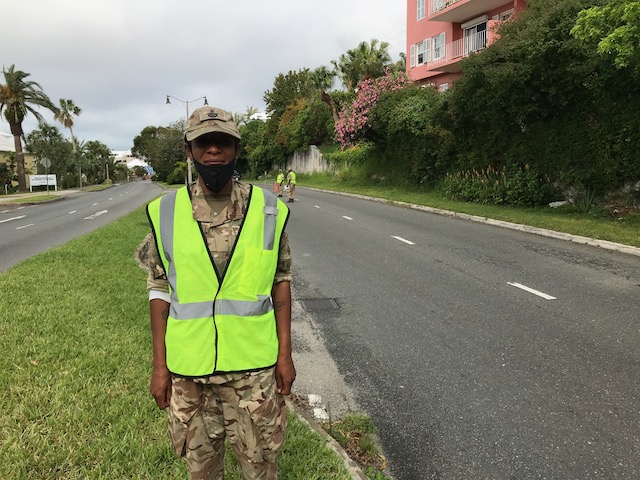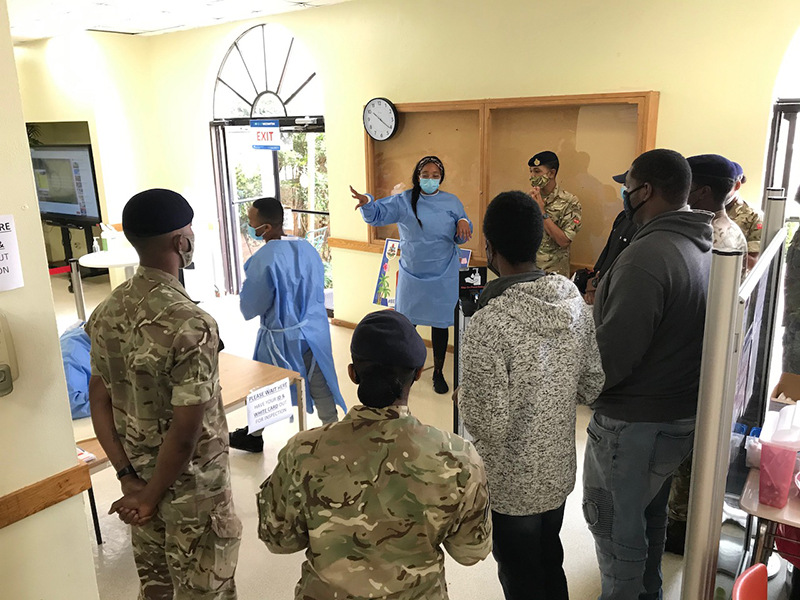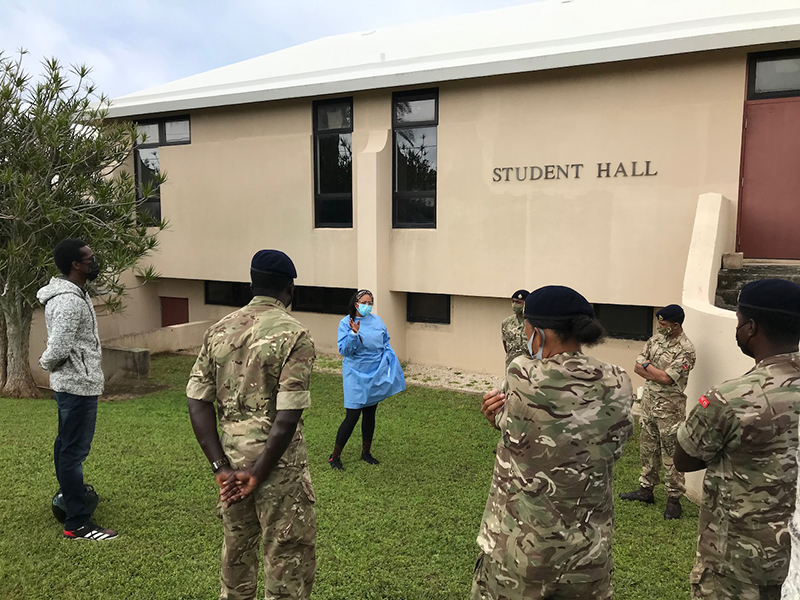 Comments
comments