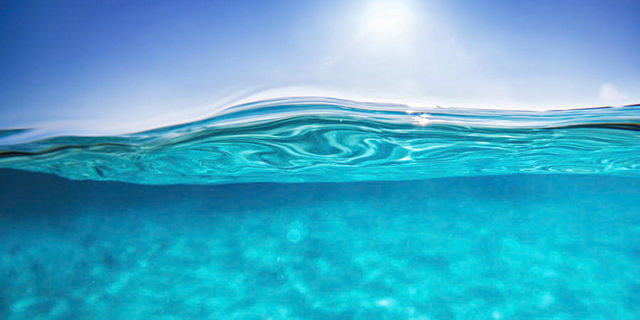 [Updated] "The images of what appears to be an illegal raft-up are not in compliance with the laws of Bermuda as raft-ups are not permitted," Premier David Burt said, adding he has "asked the Minister of National Security to liaise with the Bermuda Police Service on this matter."
Premier Burt tweeted, "The images of what appears to be an illegal raft-up are not in compliance with the laws of Bermuda as raft-ups are not permitted. I have asked the Minister of National Security to liaise with the Bermuda Police Service on this matter."
While not implicitly stated, the Premier's comments appear to be in relation to images circulating — which appear to have originated from a number of Instagram stories– which show a number of people partying on boats, and have resulted in a number of discussions on social media.
The images and videos on the original Instagram posts, which were mostly posted within the last 24 hours, are often tagged as being in Bermuda, appear to show Bermuda in the background, and other indications they are in Bermuda, such as a waiter wearing pink Bermuda shorts and a Bermuda flag hanging on the boat. The videos also show a musical performance, with the images tagging the account of the international artist Shaggy.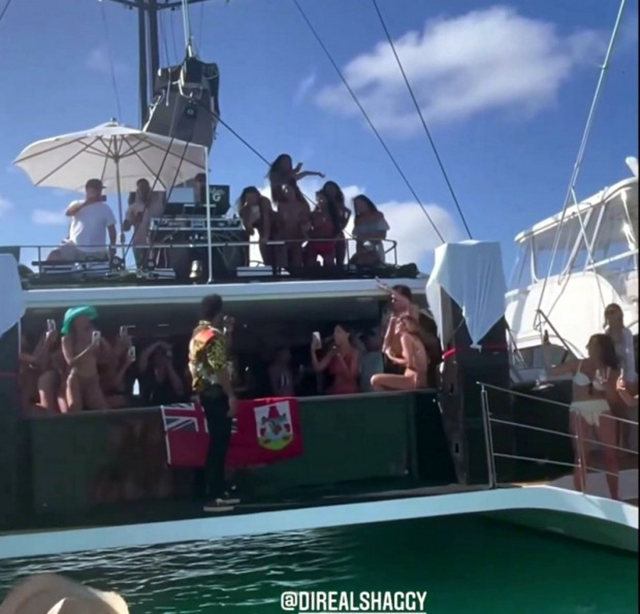 Many of the original Instagram posts also tag Revolve, and a look at the official Instagram Revolve account –– which has 4.6 million followers – shows that they list their location as "currently Bermuda" and have recent images which are clearly taken in Bermuda, such as at the Unfinished Church.
The Government has issued multiple Large Group Exemptions for entities that included the name Revolve. One is for a dinner tonight [June 9], one for a dinner on Monday [June 8] at the Unfinished Church, one to allow people to gather from June 6th to 11th, and one for what was called a 'Group Yacht Day' last night, which stated it permitted a "group of more than 10 persons to assemble Tuesday, June 8 2021 between 7:00 pm and 10:30 pm at the Unfinished Church, Government Hill Road, St. George's Parish with the following conditions:
"Persons attending or working at the Revolve Group Yacht Day must be able to demonstrate that they are fully immunised or have tested negative for the coronavirus at least 3 days before Tuesday, June 8, 2021. Use of the SafeKey QR code that is issued by the Ministry of Health will denote that persons have been fully immunised or have tested negative for the coronavirus in the past 72 hours. Number of attendees: 80 [70 Revolve Group / 10 support staff]."
Bernews has reached out to a number of entities seeking comment and/or more information and we will update as able.
Update 5pm: Constitutional Freedom Bermuda said they call "upon the Minister of National Security, Renee Ming MP to explain the rationale behind granting overseas retail company, Revolve, an exemption to bring non-Bermudians to have a paradise vacation party in Bermuda, whilst Bermudians are subjected to a laundry list of unreasonable restrictions.
"The Revolve exemption was granted on 10 May 2021, prior to the Government's indication that unvaccinated Bermudians would be put to the expense of having to mandatorily quarantine at designated luxury hotels selected by the Government, for 14 days.
"Today, 9 June 2021, photos and videos are circulating demonstrating that the Revolve group are gallivanting in full-party mode, in direct contravention of the very same Covid-19 regulations that Bermudians are subjected to; individuals can be seen in close proximity to one another whilst not wearing a mask and participating in raft-ups with far more than the permitted number of individuals.
"The Minister's decision to grant an exemption to Revolve is clearly unreasonable and unacceptable and the Government should be held to account; the misguided decision demonstrates the hypocrisy of the current Government and is illustrative of their dictatorial attitude which is reminiscent of the kind of totalitarianism seen in historic times that we'd all like to forget.
"Whilst the Bermuda citizenry was confined to their homes under the force of an emergency stay-at-home order, Minister Ming and the Premier saw fit to grant exemptions to overseas entity, Sail GP, so that they could practice for their elite boat race and also granted an exemption to the overseas contractor conducting works at the newly opened St. Regis hotel. It is now clear why the government extended the applicability period for the mandatory quarantine: to allow a non-Bermudian entity to bring non-Bermudians to the island for the purposes of hosting a party.
"The regressive government led by Premier David Burt needs to be held to account immediately; this regressive government is clearly placing overseas interest above the interests and rights of Bermudians."
Update 5:15pm: The Minister of National Security has commented, her remarks can be read here.
Update 6.00pm: The police said,"The Bermuda Police Service can confirm an investigation into this incident has commenced. It would not be prudent to make any further comment pending the outcome of that investigation."
Comments
comments