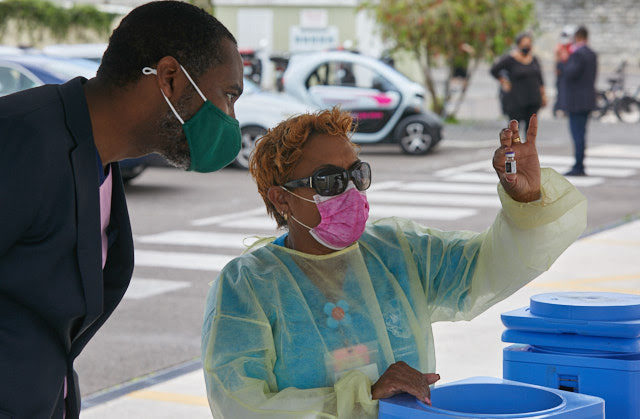 189 people got their vaccination today [May 2] at the mobile vaccination center at TCD, and the mobile center will move to the Lamb Foggo Urgent Care Centre in St. David's on Tuesday, to the Sandys Secondary Middle School on Thursday, and it will be located at the National Sports Centre in Devonshire next Sunday.
A Government spokesperson said, "Transport Control Department, on North Street, Pembroke, was the location of today's central parish Close to Home mobile vaccination programme. 189 people got their first dose of the COVID-19 vaccine between 10am and 2pm.
"Today's numbers add to the success of the mobile programme which started on Tuesday 27 April. The service, located at Penno's Wharf on Tuesday, delivered first doses to 40 people and at Fairmont Southampton on Thursday, 74 first doses were administered.
"The drive/walk through locations are designed for anyone who doesn't have an appointment for the COVID-19 vaccine, may not have access to the internet, or prefers to register in person. Community doctors have volunteered their time to speak to all who attend about the vaccine so they can have any question answered."
Premier David Burt, visited the vaccination centre this afternoon with area MPs, Deputy Premier Walter Roban and MP Michael Weeks,  while MP for Warwick North East, Ianthia Simmons-Wade, also participated in the visit.
Premier Burt stated, "It was great to see so many people at the mobile vaccination centre today. I commend the Bermuda Health Council teams, Department of Health nurses and the many volunteers for organising and managing the mobile vaccination programme.
"300 first doses this week is a great start to this programme and I extend my appreciation to those who, after speaking to their doctor, have made the decision to be vaccinated. Every person vaccinated moves Bermuda closer to community protection from the coronavirus which will allow Bermuda to move beyond the pandemic.
"Today's attendance exceeded expectations and more doses needed to be brought to TCD which shows that many in the community are stepping forward. I'm grateful to all of the community MPs who reached out directly to their constituents to ensure they were aware of today's event.
"For various reasons, persons may not be able to register online or travel to Bermuda College or King Edward Hospital. The goal of the mobile vaccination programme is to make it as convenient as possible for everyone, to get the COVID-19 vaccine.
"On Tuesday 4 May, the vaccination programme will be at the Lamb Foggo Urgent Care Centre in St. David's; Thursday 6 May, at Sandys Secondary Middle School; and next Sunday, 9 May, it will be located at the National Sports Centre in Devonshire."
The Premier concluded, "Each of us has a role to play in stopping the spread of the coronavirus. Follow Public Health guidelines, wear a mask, practice good hand hygiene, maintain physical distance and download the WeHealth Bermuda app. Do the research, talk with your doctor and make an informed decision about getting the COVID-19 vaccine."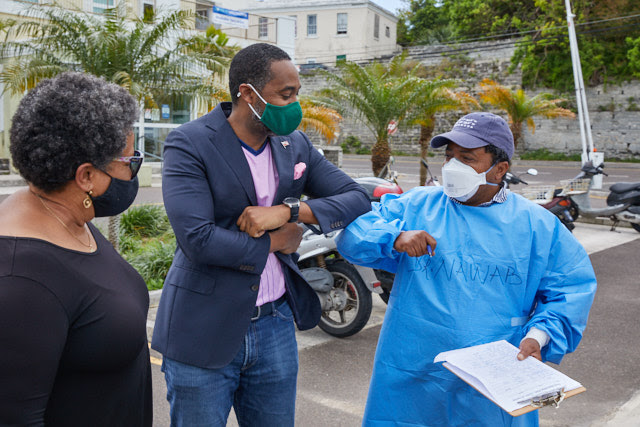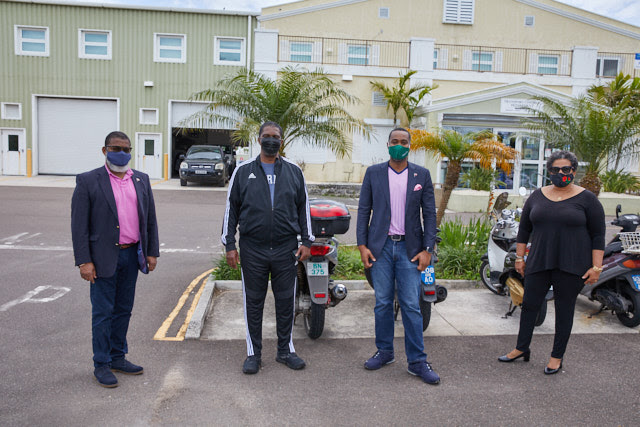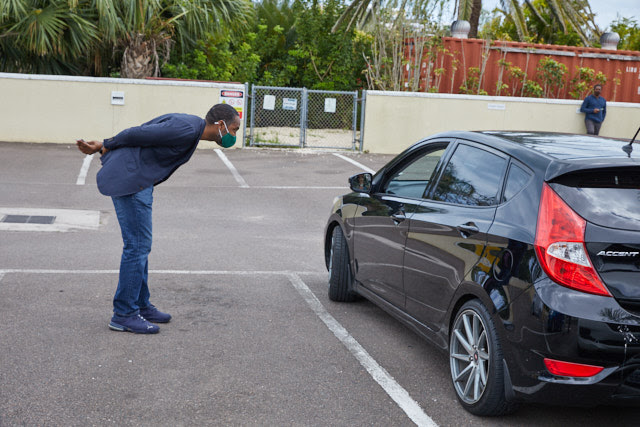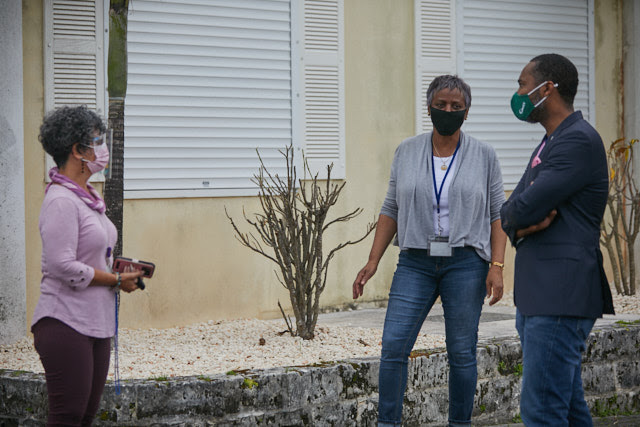 Comments
comments