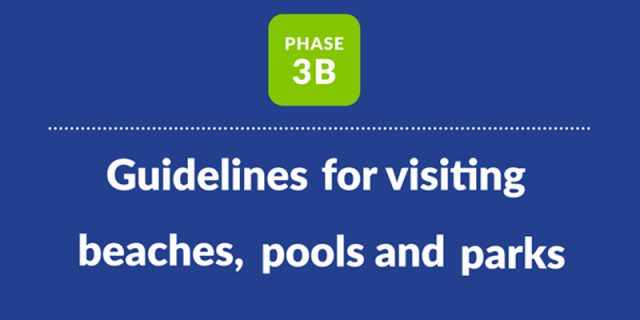 The Ministry of Public Works and the Department of Parks said they wish to "remind the public that when visiting parks, beaches, and nature reserves to adhere to the Ministry of Health guidelines to prevent the spread of COVID-19."
A Government spokesperson said, "When visiting parks, beaches and nature reserves, you should:
Only visit parks and beaches that are close to home;
Avoid gathering with persons outside your household;
Wash hands often with soap and water for at least 20 seconds;
Bring along hand sanitizer with at least 60% alcohol;
Stay at least six feet from others at all times; and
Avoid crowded areas.
"You should not visit parks, beaches, or nature reserves if you are sick or were recently exposed to COVID-19, or cannot stay at least six feet away from others at all times.
"Furthermore, you should not use hot tubs, water playgrounds, or participate in organized activities or sports as these activities typically require people who are not living together to be in close proximity, thus increasing the potential for exposure to COVID-19.
"As a reminder, the complete Phase 3B Guidelines for visiting beaches and parks can be viewed here, and all the Phase 3 Guidance information can be viewed here.
"The Ministry of Public Works and the Department of Parks, thank the public for their cooperation when using protected areas."
The full Phase 3B Guidelines for visiting beaches, pools & parks follow below [PDF here]
Comments
comments