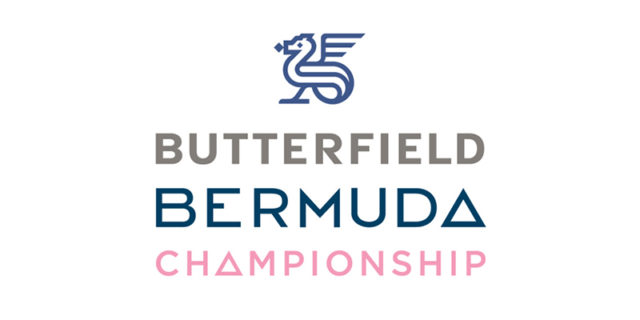 Tournament organisers of the 2021 Butterfield Bermuda Championship are reminding the public that it is a SafeKey event, and provided some information on the safety measures that will be in place.
A spokesperson said, "Tournament organisers of the 2021 Butterfield Bermuda Championship want to remind the public that it will be operating as a SafeKey event. The official PGA TOUR event returns this week to Port Royal Golf Course. Full security guidelines, including prohibited items, may be found here."
"The health and safety of all associated with the Butterfield Bermuda Championship and our community is our top priority," said Justin Belanger, Tournament Director. "We thank you for your cooperation in promoting a safe environment and quality experience on the golf course."
The organisation said, "To adhere to safety guidelines, the following Covid-SafeKey protocols must be followed for access to the grounds, Thursday, October 28 to Sunday, October 31:
"Spectators 2 years of age or older require their own SafeKey that matches their identification, which can be obtained through receipt of a negative coronavirus test result or via vaccination, if eligible.
"Children under the age of 2 years will not require a SafeKey when accompanied by a parent or guardian with a valid Covid-19 SafeKey.
"All spectators must enter the grounds wearing a face mask. Face masks are required at all times indoors and when utilizing the tournament shuttle. Face masks are required outdoors when unable to maintain physical distancing outdoors.
"A valid Covid-SafeKey presented on arrival at entrance points must be accompanied by a government-issued ID, such as an identity card, passport, or driver's license. To reduce wait time and queues, have both the SafeKey, either printed or open on a mobile device, and identification in hand. Upon arrival to the event, each ticket holder must acknowledge that they are not experiencing any symptoms of Covid-19 before proceeding through standard security checks, bag search and ticket scanning.
"It is the responsibility of spectators to ensure they have a valid Covid-19 SafeKey before arrival. Full details can be found here or by calling the Covid hotline at [441] 444-2498. Details about SafeKey Wallet, which allows you to scan your document to your own digital wallet are available here.
Tournament Security Guidelines
"Normal tournament security policies will be in effect. Before you go, know what can and cannot be brought through the gates.
"PGA TOUR bag policy – no bags larger than 6″ x 6″ x 6″ in dimension or clear bags larger than 12″ x 6″ x 12" in dimension will be permitted.
"Visit the 'Know Before You Go' here for frequently asked questions, prohibited items, and additional details. Leave any non-approved items in your car or at home as there is no "bag check" facility at security checkpoints.
"For the latest Butterfield Bermuda Championship information, visit www.butterfieldbdachampionship.com."
Comments
comments