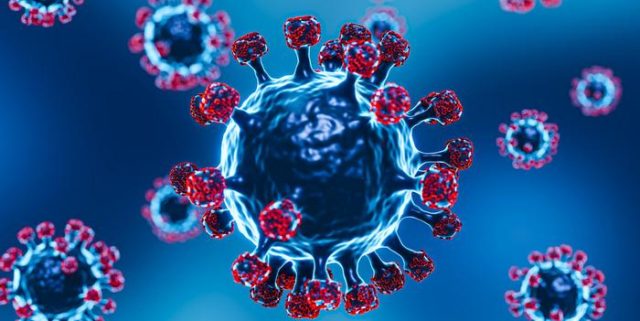 Royal Bermuda Regiment soldiers attending a two week overseas training exercise at the US Marine Corps base in North Carolina tested positive for Covid, with the RBR noting that "everyone who tested positive while overseas was put into isolation."
A Regiment spokesperson said, "13 people on the trip were listed as positive for the coronavirus when the flight manifest for the charter flight home from the overseas training exercise in the US was drawn up earlier this week.
"33 people tested positive for the coronavirus over the two week overseas training exercise at the US Marine Corps base at Camp Lejuene in North Carolina and that all had been isolated. The number included members of other units, not just the RBR."
Lieutenant Colonel Ben Beasley, the RBR's Commanding Officer, said: "The 33 total was the number over two weeks and that number reduced quite quickly from there.
"There were no serious cases and a significant majority were asymptomatic. The reality is, we took extra safety precautions, not just reactive ones."
He said that "every soldier on the trip had been given at least the double dose of the vaccine, which was a requirement for participation in the exercise."
Col Beasley added: "The Department of Health advised us how to repatriate the main body of the Regiment and they were excellent in processing them through the airport. It was a great example of Government departments working together and we followed all the relevant processes as required."
He said: "Everyone who tested positive while overseas was put into isolation and on leaving there were no symptomatic cases. Anyone who didn't want to go home until they were absolutely sure they were clear was offered accommodation in Warwick Camp."
He was speaking after about 109 of the 140 who travelled to Camp Lejeune returned on a charter flight as some of the troops had taken personal leave in the US, British Army instructors had returned to the UK, and the group of about 10 Turks & Caicos troops travelled home on their own.
Col Beasley added: "People should not be alarmed by ill-informed speculation or information that is not accurate."
He added that "misleading statements detracted from the success of the trip – the first overseas exercise since 2019 because of the impact of the pandemic."
Col Beasley said: "It was a resounding success, not least because we took elements from across every department.
"In addition to the main body on exercise, potential junior commanders from the RBR and Turks and Caicos Islands Regiment completed their leadership and leadership assessments and the RBR Coast Guard refreshed and retrained with the US Coast Guard. The Band & Corps of Drums also trained with their USMC counterparts."
Col Beasley added: "The public can continue to be proud of the hard work their soldiers have shown over two hot and gruelling weeks in North Carolina."
Comments
comments