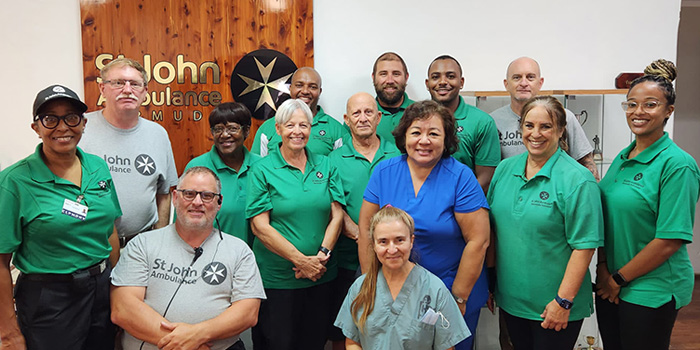 Over the weekend, a pop up Covid-19 booster clinic was hosted by local charity, St John Ambulance Bermuda.
A spokesperson said, "The clinic, hosted at the charity's headquarters on Point Finger Road saw more than 100 Moderna Bivalent booster shots administers, with persons lined up as early as 7:45am to receive them. The clinic was run by St John Ambulance volunteers, who offered the shots at no cost to member sof the public.
Jeffrey Borges, the Commissioner of the charity said: "I would like to thank all of the St John Ambulance volunteers who dedicated their time to administer the Moderna booster shot to individuals. Our team administered 142 doses of the vaccine. The dedication of our volunteers is extraordinary and valuable to the community of Bermuda."
St John Ambulance will be hosting another pop up clinic on Saturday December 10th from 9am-1pm.
Comments
comments