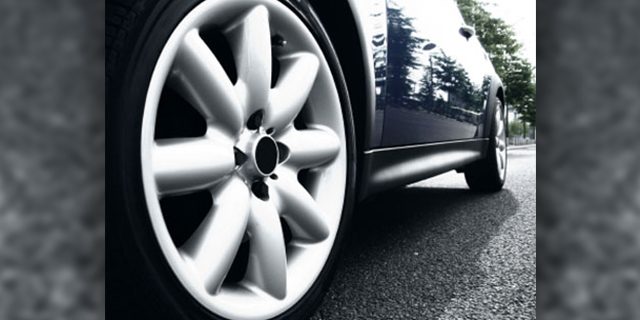 Minister of Tourism and Transport Zane DeSilva provided information on how motorists can relicense their private vehicles while TCD is closed, explaining that "TCD is reprogramming the eTCD system to accept relicense submissions without having completed a successful vehicle examination."
Speaking at this evening's press briefing, Minister DeSilva said, "Good evening Bermuda. I would like to clarify for the public, the process by which motorists can relicense their private vehicles whilst the Transport Control Department, also known as TCD, is closed.
"The public will recall that TCD introduced the "eTCD" licensing option 12 years ago. This provided private vehicle owners, that is owners of private motor cars, motorcycles and auxiliary bicycles, the convenience of paying their insurance premium, getting their vehicle examined and passed, and, instead of lining up at TCD, complete the relicensing process online from the comfort of their home or office.
"The hard copy of the vehicle registration, which is required to be displayed in the vehicle, is then mailed to the owner.
"The public is aware that the COVID-19 'work from home' directive is in place, and TCD is currently closed to walk-in customers. Despite this, we have encouraged vehicle owners to make it a priority to ensure their insurance policy is paid and to relicense their vehicles online using the eTCD system, although TCD is unable to mail out a hard copy of their new vehicle registration.
"When the Department closed, there were approximately 250 vehicles that had been examined and passed but were not able to be relicensed. I can report that those vehicle owners are successfully using eTCD to relicense their vehicles.
"Unfortunately, however, with TCD closed, there remains the issue of how to get vehicles examined in order to complete the relicensing process. Many persons were unable to get their vehicles examined. Without a successful examination, they are now unable to utilize the eTCD system for relicensing.
"To address this issue, TCD is reprogramming the eTCD system to accept relicense submissions without having completed a successful vehicle examination.
"This will only apply to private vehicles that have already expired or are due to be relicensed by 30 April 2020. These classes of vehicles will be permitted to be relicensed for a period of three months only.
"Just to be clear, I will repeat the information. The eTCD system is being programmed to only accept relicense submissions for private vehicles that have either already expired or need to be relicensed by 30 April 2020. The online relicense is only valid for three months.
"Prior to the end of the three month period, the owner must arrange for the vehicle to be examined and, at that point, the vehicle can be licensed for the remaining nine months of the year. The payments to TCD will be pro-rated accordingly.
"The Bermuda Police Service is aware of the inability of owners to display the current vehicle registration in their car. However, the BPS can check that the vehicle owner has an up to date insurance policy and has relicensed the vehicle for the period that applies – three months if not examined, a full year if already examined.
"Therefore, vehicle owners are urged to renew their insurance and go online to relicense their vehicle. Compliant owners will not be ticketed for failing to display the new vehicle registration.
"The re-programming is being undertaken right now, and should be ready tomorrow, so please check etcd.gov.bm.
"In all of this, it is of most paramount importance, and the responsibility of all vehicle owners, to make sure your vehicle is safe to drive.
"Before driving, you should check that all lights are working and all the brakes are functioning properly.
"All members of the public, especially those owners of vehicles to be tested, are urged to ensure their vehicles are safe to drive before travelling on the public roads. Thank you."
Comments
comments