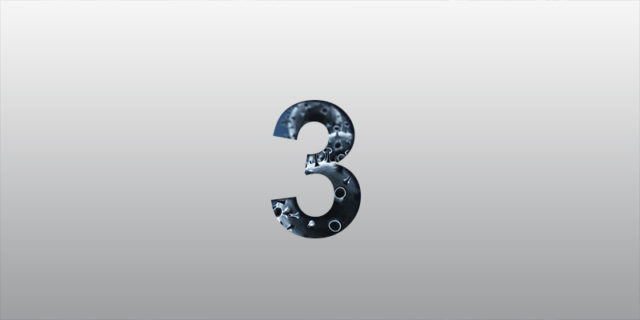 The Ministry received 4063 test results — spanning three days — and 3 were positive, so there are now 30 active cases.
A Government spokesperson said, "Since the last update, the Ministry of Health received 4063 test results, and 3 were positive for the coronavirus, giving a test positivity rate of 0.1%.
"These results are from testing done on:
Sunday: 0 positive out of 1125 results [0.0% positivity]
Monday: 1 positive out of 1448 results [0.1% positivity]
Tuesday: 2 positive out of 1490 results [0.1% positivity]
"All 3 of the new cases are classified as imported with a history of travel in the previous 14 days.
"Additionally, since the last update, there have been six recoveries and 0 deaths.
"There are 30 active cases, of which:
30 are under public health monitoring
0 are in the hospital
"Since March 2020, Bermuda has recorded 5751 confirmed coronavirus cases, out of which 5615 have recovered, and sadly 106 Covid related deaths.
"The source of all active cases is as follows:
24 are Imported
2 are classified as local transmission
4 are Under Investigation
"Active cases by vaccination status, transmission, and type:
Imported cases: 92% are fully vaccinated, and 8% are not vaccinated
Local/Under Investigation cases: 50% are fully vaccinated, and 50% are not vaccinated
Of the active cases where typing is available, 100% are Delta.
"The source of all confirmed cases is as follows:
709 are Imported
5030 are classified as local transmission of which:

3079 are Local transmission with known contact/source and
1951 are Local transmission with an unknown contact/source

12 are Under Investigation
"As investigations proceed, transmission categories may change. For information regarding age distributions and overall transmission categories, please refer to https://www.gov.bm/coronavirus-Covid19-update.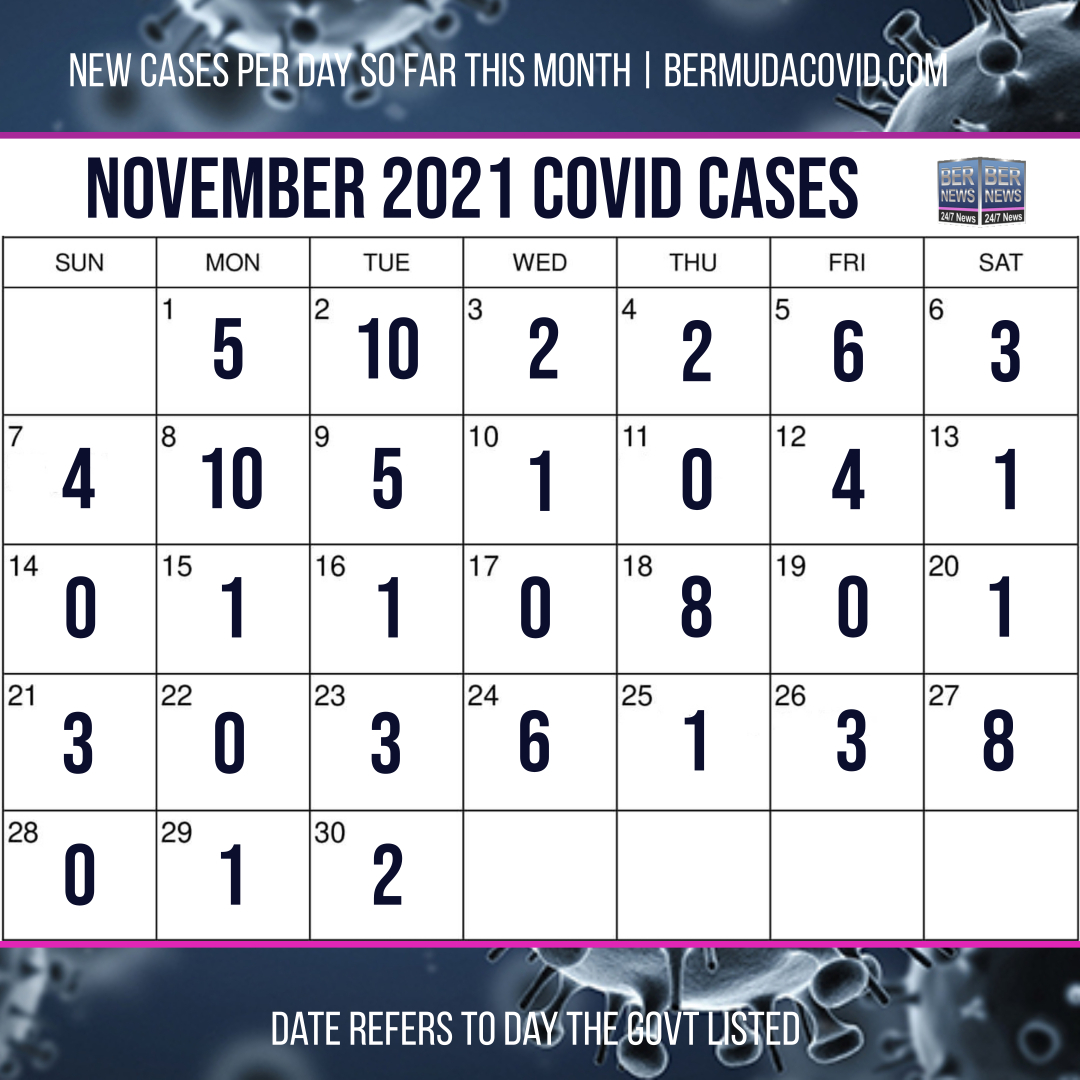 "The seven-day average of our real-time reproduction number is 0.44. Local data shows that Bermuda is moving out of Community Transmission. Community transmission is characterised by an increased incidence of locally acquired, widely dispersed cases, with many cases not linked to specific clusters.
"We have completed week 46 of vaccinations. Since January 11th, Bermuda residents have received a total of 104,653 vaccinations [including boosters].
"Of the 104,653 vaccinations given as of November 27:
52% are women and,
48% are men
"86.7% of all residents over the age of 65 years have had at least one vaccination, and 85.1% are fully immunised.
"To date, 71.8% of the population has been vaccinated [1 dose], and  70.1% of the population has been immunised [2 doses].
"Additionally, 20.1% of the population has received a booster.
"As a reminder, the Bermuda Government will be changing the pre-arrival test requirement to accept supervised or observed antigen tests, which are less expensive and easier for travellers to Bermuda to acquire. Pre-arrival PCR tests are still recommended. Pre-arrival antigen tests must be no more than three days before arrival in Bermuda."
Minister of Health, Kim Wilson said, "While the pre-arrival antigen test provides a result right away to the traveller, observation of the sampling process is required to confirm the result. The 'Fit to Fly' certificate will be provided by the health service, be it a laboratory or pharmacy that observes the traveller as they do the test.
"You can do this from home by purchasing a test, booking an appointment for the observation by video, and the certificate is emailed to you. The observer will confirm your identity, the date and time of the test, and confirm the negative result. Entry to the US, for example, requires a PCR test or an observed antigen test.
"This change will require an amendment to the Quarantine [Covid- 19] [No. 3] Order 2020, and goes into effect tomorrow, Friday, 3 December."
"The United States Government announced today that effective December 6, the United States will tighten pre-departure Covid-19 testing protocols by requiring all inbound international travellers to test within one day of departure globally, regardless of nationality or vaccination status. This is an antigen test."
Minister Wilson noted, "The vaccine remains the best defence in the Pandemic regarding vaccinations. Unvaccinated persons should get vaccinated, and those eligible for a booster should get it as soon as possible. Everyone should carefully consider their options and discuss how to achieve the most effective protection for themselves and their loved ones with their physicians.
"Covid-19 vaccinations are available at the Hamilton Health Centre, 67 Victoria Street, every Tuesday from 2 – 4 pm. These vaccinations are by appointment only, no walk-ins. You can get your 1st, 2nd or 3rd dose. Call 332-8906 for assistance in scheduling an appointment, or you can book online at www.gov.bm/vaccines.
"Additionally, 1st and 2nd appointments can be made at the KEMH Vaccination Clinic on Tuesday and Thursday, 4 to 7 pm, and Saturday, 8 am to 4 pm, and walk-ins are accepted. You can book online at www.gov.bm/vaccines or call the Vaccination Hotline at 444 2498 [option #2] for assistance.
"For those eligible for the booster vaccine, please book an appointment on gov.bm by selecting "Book a Booster Vaccine Appointment." Alternatively, call the Vaccination Hotline at 444 2498 [option #2] or email vaccine@gov.bm. Those persons 65 and older can walk into Pier 6 for a booster, and throughout November and December, KEMH booster clinics will be held on Wednesday 8 am – 8 pm, and Sunday 8 am-8 pm. Last clinic 22nd December."
Minister Wilson added, "There are certain local establishments that have closed their restrooms to the public as a result of the Coronavirus. Such closures are not a mandatory requirement, although businesses can limit the use of their facilities. However, I would encourage businesses to please consider persons with disabilities or health issues who may require access to your bathroom.
"Each of us has a role to play in stopping the spread of the coronavirus. Follow Public Health guidelines, wear a mask indoors, practice good hand hygiene, maintain physical distance and download the WeHealth Bermuda app."
Comments
comments