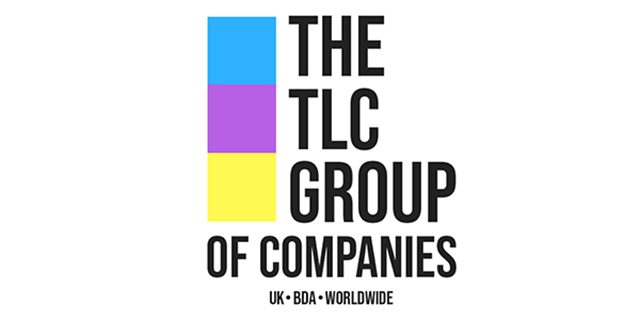 In an effort to help the community adapt to the "New Normal", the TLC Group of Companies' Talent Development & Leadership Centre will be offering a variety of remote working courses.
A spokesperson said, "Picture this: The year is 2020, and the entire planet shuts down due to a global pandemic. Economies collapse, countries stop all non-essential business, and families lock themselves inside for fear of the virus! What do you do?! Or more accurately, what did you do?
"As the plot to a Hollywood movie continues to become real life, many are stranded at home waiting for layoffs to end or fearing unemployment. Luckily for us, we live in the age of technology! Organizations are quickly adapting to remote working and realizing the benefits of stay at home staff.
"For some this may seem like the ideal set up; staying in bed all day with Netflix on in the background and sweatpants becoming work attire. However, some may not like the direction the "new norm" has taken. With no end in sight for the covid-19 pandemic, we need to start making long term plans. Layoffs may be inevitable and remote companies may not be looking to hire "untrained" staff. What will you do?!
"The TLC Group of Companies' Talent Development & Leadership Centre offers the perfect solution! We offer a variety of courses to those looking to turn a new page and pursue new opportunities. The first of which is the Administrative Professional Certificate [APC]. The APC in particular will cater to those who want to become virtual assistants or those that have previous experience in administrative or executive roles.
"Additionally, the APC could serve as preparation for the Certified Administrative Professional [CAP] exam. With no prerequisites required, this course is ideal for those stuck at home with nothing to do and looking to make some career changes, individuals looking to advance in current roles or people looking to become Virtual Assistants. The course starts in September and takes place virtually for three Tuesdays of each month until March 2021. Participants can choose to do the full 6-month course for the Administrative Professional Certificate, or they can take only modules of interest to earn individual certificates. Payment plans are available.
"Another course offering that's great for those at home is the Privacy Officer Course. This course is especially exciting as it trains participants to work in a role that is vital to the emerging data protection industry in Bermuda. With the full enactment of the Personal Information Protection Act [PIPA] just around the corner, Bermudian companies will be looking to hire Privacy Officers that can help them become PIPA compliant. Not only is this going to be a boom industry, but it will offer the promise of work for many years to come.
"In a world where job security is at an all-time low, why not pursue a career where your position is mandatory by law? With no prerequisites or degree necessary, this course is a great opportunity for anyone looking to make a change with the promise of job opportunities. The October course is sold out but there are four [4] spaces available for the November course.
"Now, of course, for every unemployed Bermudian that's searching the paper for job opportunities that just aren't there, there's also a number of employed persons that feel stagnant in their positions and looking to move up in their professional development. What better way to do that than to build your soft skills!
"The TLC Group also offers a variety of courses that build upon professional skills and can set an employee apart from their peers! Self-empowering opportunities like our Cultural & Emotional Intelligence course, starting in September, deliver affordable training focused on building the highly transferable personal and professional skills to keep employees relevant and marketable. The Cultural & Emotional Intelligence course, as the name suggests, can be a diverse opportunity that translates well across many career types. Focusing upon the importance of emotional sensitivity and cultural awareness, this course is great for careers that involve working with international companies across different cultures or individuals looking for remote working opportunities. As the course encourages acceptance and awareness, there is an opportunity for personal growth too!
"So, whether you're sitting at home unemployed and looking for change, or back to work but looking for growth, The TLC Group is here to help! You can visit our website www.thetlcgroup.pro or email us at training@thetlcgroup.pro for more information or to register for any of our courses.
"Join our mailing list for updates on the following upcoming IT and Cybersecurity courses:
Using technology to transform your organization
Securing cloud databases
Artificial Intelligence [AI] and its application to cybersecurity
Artificial Intelligence [AI] and HR [Recruitment, Data, Training & People Management, Talent Development, and Talent Management]
Decoding Python.
"Click here to join the mailing list."
Comments
comments