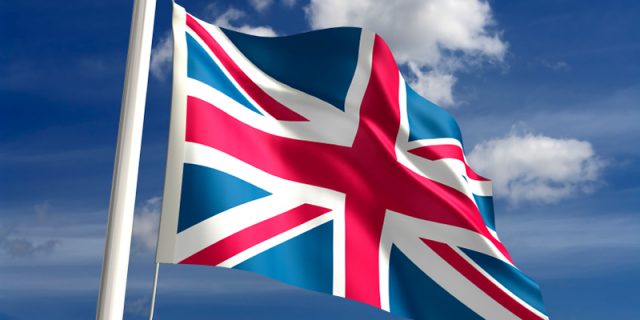 England is exempting travelers coming from all the British Overseas Territories – including Bermuda – from having to self-isolate for 14 days upon their arrival.
The Bermuda London Office tweeted, "Travel Advisory: From 10 July 2020, unless you have visited or stopped in any other country or territory in the preceding 14 days, passengers arriving from Bermuda will not be required to self-isolate on arrival into England. More information here."
The UK Government website said, "You do not have to self-isolate on arrival in England if these are the only places you have been to or stopped in during the previous 14 days." It lists a number of nations and also states "we will be exempting the 14 British Overseas Territories."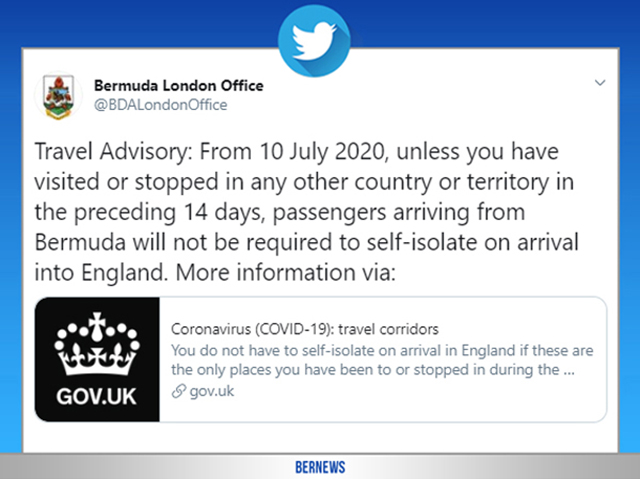 A Bermuda Government House spokesperson said, "Government House is pleased to announce that Bermuda has been included in the list of jurisdictions which from 10 July are exempt from the requirement for travellers to self-isolate when arriving in England assuming they are travelling direct from Bermuda.
"If travellers have stopped over in a country that is not on the exempt list then they will have to self-isolate until 14 days have passed since they left that country.
"Information for travel into Scotland, Wales and Northern Ireland will be published in due course by the devolved administrations there.
"Government House is also pleased to announce that the Foreign & Commonwealth Office has updated its travel advice and that from 4 July Bermuda is no longer included among those countries for which the FCO is advising against all but essential travel."
Governor John Rankin said, "I am delighted that Bermuda has been included in both lists. Government House has kept the UK Authorities fully informed of Bermuda's COVID-19 status.
"The decisions to exempt Bermuda from the requirement to self-isolate on arrival in England and to remove the advice against all but essential travel to Bermuda are testament to the island's success in tackling the COVID-19 outbreak."
Comments
comments