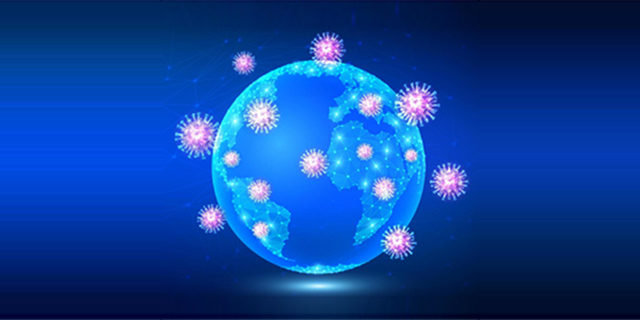 The U.S. CDC has now moved Bermuda back to Level 4 which states there is a "Very High Level of Covid-19 in Bermuda" and advises that "travelers should avoid all travel to Bermuda."
A U.S. Consulate spokesperson said, "The U.S. Centers for Disease Control and Prevention [CDC] adjusted the Travel Health Notice for Bermuda, changing its status from Level 2 to Level 4, Covid-19 Very High. The adjustment follows Bermuda's recent increase in active cases.
"The U.S. Consulate continues to engage with the CDC and U.S. Department of State, providing updates on Bermuda's status during the pandemic, safety protocols and testing regime for residents and visitors. As the COVID-19 situation around the world changes, the CDC is monitoring Covid-19 risk in destinations around the world and making travel recommendations.
"U.S. Consulate General Hamilton recommends exercising caution when traveling abroad due to the unpredictable nature of the pandemic. As conditions evolve, the CDC and Department of State will regularly update advice for travelers.
"For more information about the Travel Health Advisory Notices, https://wwwnc.cdc.gov/travel/. Visit the Consulate's COVID-19 page for more information."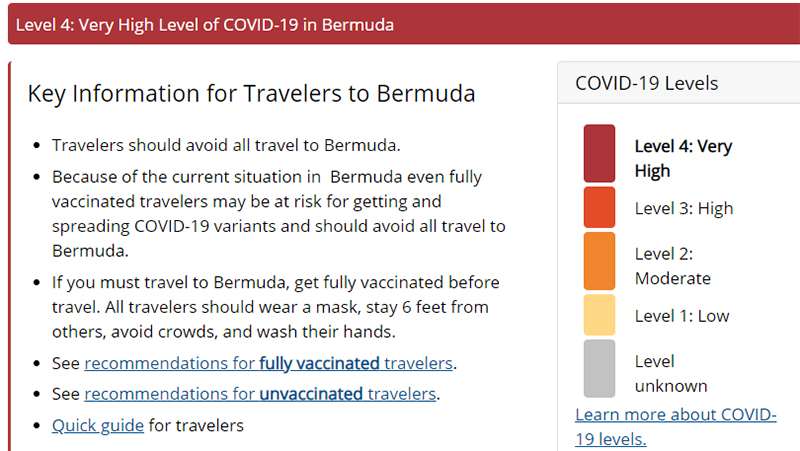 In October 2020, the CDC changed Bermuda's country classification from 'Alert Level 2: Moderate Risk' to 'No Travel Health Notice: Covid-19 Risk is Very Low.' That ranking was, in effect, the best ranking the CDC can give a jurisdiction, however after cases increased locally late last year, the CDC moved Bermuda to their highest level ""Level 4: Very High Level of Covid-19 in Bermuda" in December 2020.
On March 1st they improved Bermuda's classification to "Level 3: High Level of Covid-19 in Bermuda," on March 15th the CDC moved us to "Level 2: Moderate Level of Covid-19 in Bermuda," which states "travelers at increased risk for severe illness from Covid-19 should avoid all nonessential travel to Bermuda," and as of today, they have moved us back to Level 4.
In summary there are four levels, we were at the best level in October, then moved to the 4th [as in worst] level in December 2020, then moved to the 3rd level on March 1st, moved to the 2nd level on March 15th, and as of today [April 5] we have been moved back to Level 4.
Comments
comments