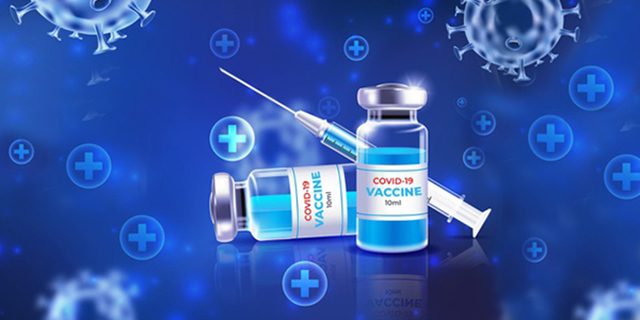 The United Kingdom has approved a Covid-19 vaccine, with the British Government announcing that the Pfizer/BioNTech vaccine has today [Dec 2] been given approval for use.
The UK Government website said, "The first Covid-19 vaccine for the UK, developed by Pfizer/BioNTech, has today been given approval for use following a thorough review carried out by the Medicines and Healthcare products Regulatory Agency [MHRA].
"The decision by the UK regulatory authority was made with advice from the Commission on Human Medicines, the government's independent expert scientific advisory body. A dedicated team of MHRA scientists and clinicians carried out a rigorous, scientific and detailed review of all the available data, starting in October 2020.
"This was done using a regulatory process known as a 'rolling review'. A 'rolling review' can be used to complete the assessment of a promising medicine or vaccine during a public health emergency in the shortest time possible. This is done as the packages of data become available from ongoing studies on a staggered basis."
MHRA Chief Executive, Dr June Raine said: "We have carried out a rigorous scientific assessment of all the available evidence of quality, safety and effectiveness. The public's safety has always been at the forefront of our minds – safety is our watchword.
"I'm really pleased to say that the UK is now one step closer to providing a safe and effective vaccine to help in the fight against COVID-19 – a virus that has affected each and every one of us in some way – and in helping to save lives.
British Prime Minister Boris Johnson called the news "fantastic" in a tweet, adding that "the vaccine will begin to be made available across the UK from next week."
It's fantastic that @MHRAgovuk has formally authorised the @Pfizer/@BioNTech_Group vaccine for Covid-19. The vaccine will begin to be made available across the UK from next week. [1/2]

— Boris Johnson [@BorisJohnson] December 2, 2020
According to a CNN report, "The news of the UK authorization could also cause a bit of a stir in the United States. Earlier this week, President Donald Trump privately demanded to know why the Food and Drug Administration hadn't granted emergency use for Pfizer's vaccine yet, two sources told CNN."
"BioNTech and Pfizer submitted their vaccine candidate to the FDA in mid-November, and the regulator's Vaccines and Related Biological Products Advisory Committee is due to meet on December 10 to consider authorization. They have also submitted their candidate to the EU's European Medicines Agency, which is set to deliver a verdict later in December.
"Another vaccine, from US biotech firm Moderna, is awaiting approval in various countries, including the US and UK."
Last night, Minister of Health Kim Wilson confirmed that the Bermuda Government is working on vaccine distribution plans for the island, with the aim to have the protocols all in place for once the vaccine is available to us.
Comments
comments