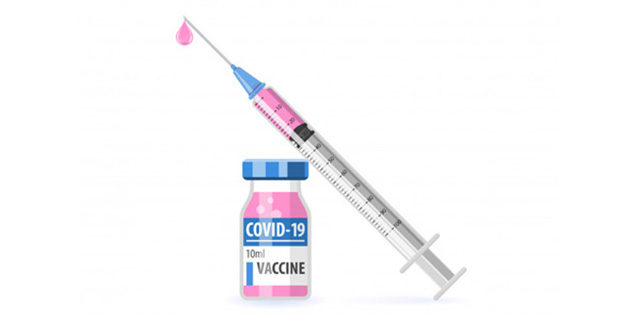 The Covid Vaccination Centre at the Police Club will close on Saturday [Feb 13] and the new one at Bermuda College will open on Monday [Feb 15], with the new location at the College able to run for longer hours and also accommodate ten vaccination stations vs the six at Police Club.
In releasing tonight's test results, Health Minister Kim Wilson said, "Bermuda's new Covid Vaccination Centre at the Bermuda College Campus, Student Hall on South Shore in Paget will open on Monday, 15 February.
"The Vaccination Centre at the Police Recreation Club is closing on Saturday 13 February. If you are scheduled for the second dose appointment at the Prospect Police Club after Saturday, please report to the Bermuda College at the time and day scheduled.
"The Bermuda College Campus site will have up to ten vaccination stations vs the six at the Police Recreation Club. This will allow us to run the site for longer hours, from 8 a.m. to 8 p.m., on more days if we must, with the necessary observation space," explained Minister of Health, Kim Wilson.
"I extend our sincere appreciation to the Police Recreation Club for the use of their facility. We are grateful to have had the opportunity to use this location as our first vaccine centre. It was a good location and a tremendous help to our vaccine programme. I urge those people who intend to get vaccinated and are eligible to register your interest now. The Covid-19 vaccination is an essential tool to help stop the pandemic."

The center at the College will join the other vaccination centre, which is located at the hospital.
According to the online form — which you can visit at forms.gov.bm/covid — vaccine "registration is now open to residents who are in Phase 1 or Phase 2 priority groups:
"Phase 1: Residents 65 years and up, rest home residents, frontline healthcare workers, essential workers, and extremely vulnerable people [those undergoing chemotherapy, those with lupus, severe asthma or severe COPD]
Phase 2: Residents 50 years and up, essential travellers [medical travel or return to school only], and vulnerable people [those with heart disease, chronic kidney or liver disease, diabetes]."
As of last count, there have been over 9000 vaccinations done and over 15,000 people have registered their interest; and eligible people are welcome to registers their interest via the recently upgraded online form here.
Comments
comments