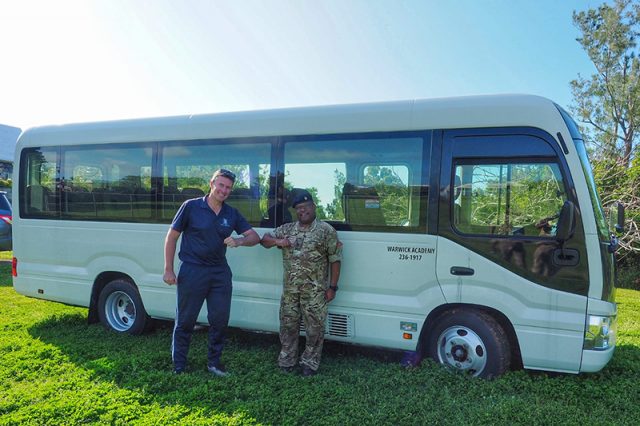 Warwick Academy is lending their recently purchased minibus to help transport Bermuda's front line workers, with the school noting that they are happy to be able to help Bermuda and the community and wish everyone the best.
The school had recently purchased the mini bus in order to transport students to all sporting events, field trips and the new Marine Science Facility which is due to open next month.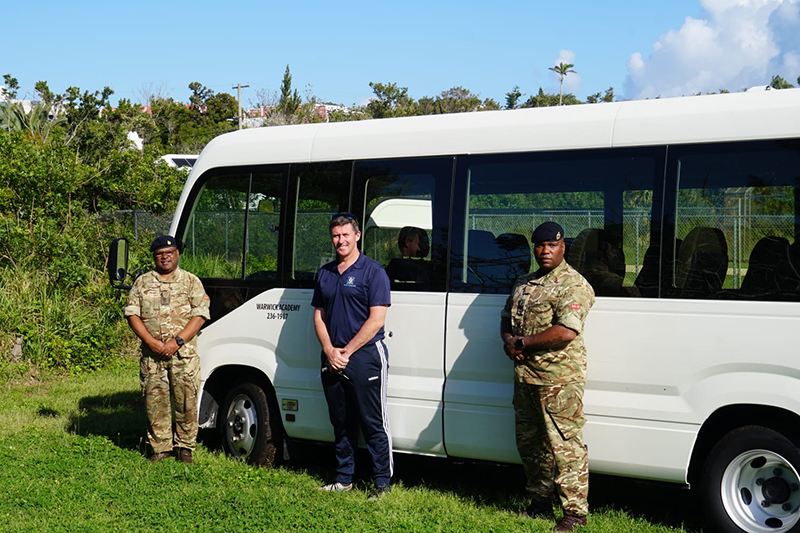 "We are very grateful to all our donors and to the Warwick Academy PTA who gave enough money to complete the purchase. The bus just arrived as the school went to remote learning," a spokesperson explained.
"We reached out to the Government and pleased to say the first duty for the bus is to help Bermuda transport front line workers and wherever the Regiment needs help the most. Warwick Academy is thrilled to be able to help Bermuda and the community wherever they can. The Regiment picked the bus up yesterday from Principal Dave Horan and we wish them all the best in the days ahead."
Comments
comments