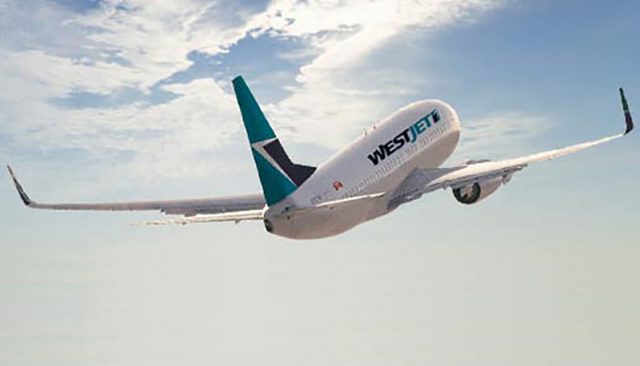 A WestJet flight from Toronto will operate on March 24th, the Government has announced.
A Government spokesperson said, "The public is advised that the US Federal Aviation Administration [FAA] will resume normal Air Traffic Services [ATS] in the New York Centre airspace covering Bermuda from 9.15 pm today.
"This will allow WestJet Airlines and Delta Airlines to operate repatriation flights enabling Bermudian and Canadian residents to return home.
"To that end, a WestJet flight will operate on 24 March 2020 departing Toronto at 2:00 PM arriving in Bermuda at 5:39 pm. The Flight will then depart Bermuda at 6:30 PM arriving in Toronto at 8:30 pm.
"Travellers are directed to WestJet's website for bookings and additional details. Discussions continue with Delta Airlines on a repatriation flight from Atlanta to Bermuda and returning to Atlanta.
"The LF Wade International Airport remains operational. This includes the Airport Authority's air traffic and weather services, and other airport services provided by Skyport and other aircraft service providers."
The Minister of Tourism and Transport, Zane DeSilva said, "I thank the Airport Authority, Skyport, FAA, WestJet, Delta, the US and Canadian Consul Generals and all the other international teams that have worked very hard to resolve this issue."
In addition, the Skyport website has updated to say, "WestJet will operate a flight on Tuesday, March 24 to repatriate Bermudians to Bermuda and return Canadians to Canada. Flight 8977 will depart Toronto 2pm and arrive in Bermuda at 5:39pm. Flight 4121 will depart Bermuda at 6:30pm and arrive in Toronto at 8:45 pm."
Comments
comments