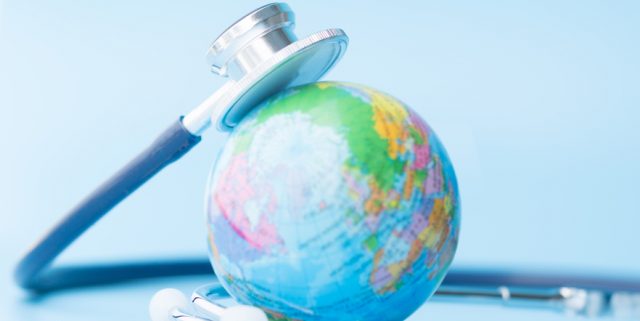 There are 11,953 confirmed cases of the coronavirus worldwide, the World Health Organization [WHO] confirmed in their latest update, with 11,821 of the cases in China and 132 confirmed cases in 23 other countries.
Villages and cities in China have reportedly resorted to flying drones with speakers to patrol streets and scold people not wearing masks in public amid the coronavirus outbreak, according to Chinese state media.
Other nations are taking measures to try and prevent the spread, with the United States and Australia temporarily denying entry to noncitizens who have recently traveled to China, and multiple airlines cancelling flights to China, with nearly 10,000 flights canceled since the outbreak.
Among the airline carriers cancelling flights to China are those that also travel to Bermuda, with both British Airways and Air Canada announcing they cancelled flights to and from Beijing and Shanghai until 29 February, while Delta said they will suspend flying to China flying beginning Feb. 6 through April 30, and American Airlines said they are suspending flights to the Chinese mainland until March 27.
Speaking in Parliament on Friday Minister of Health Kim Wilson said there are no known cases or suspect cases of coronavirus in Bermuda, with the Minister adding that local officials are in constant liaison with international health authorities and are in a state of heightened preparedness including enhancing screening of arriving travellers at the airport.
The latest WHO update, dated today [Feb 1] on the coronavirus [PDF here]
Comments
comments